Hey there politics fans!
The United Conservative Party released its leadership race rule book!
UCP members will choose a replacement for Premier Jason Kenney on October 6, 2022.
It will cost $150,000 to enter the race, plus an extra $25,000 good behaviour deposit.
Low rollers need not apply.
It's not just a race to replace Kenney.
It's a race to save the UCP from defeat against Rachel Notley's resurgent Alberta NDP.
And the race is starting to take shape.
The cowboy hat wearing former Finance Minister from Beaverlodge, Travis Toews, launched his campaign last week with endorsements from 23 UCP MLAs, including Energy Minister Sonya Savage and Justice Minister Tyler Shandro.
Savage and Grande Prairie-Mackenzie MP Chris Warkentin are co-chairing his campaign.
Toews is seen as the establishment favourite, which isn't always a blessing.
Just ask Jim Dinning and Gary Mar.
Former Transportation Minister Rajan Sawhney launched her campaign yesterday with a whistle-stop tour down the QEII, starting with media events in Edmonton, Penhold and Airdrie before ending at a +700-person rally in north east Calgary.
It was a strong kick-off.
Sawhney's campaign is being run by well-known political strategist and conservative thinker Ken Boessenkool, who worked as an advisor to former Prime Minister Stephen Harper and former BC Premier Christy Clark.
Her former chief of staff (and former Daveberta Podcast co-host) Ryan Hastman is her deputy campaign manager.
Airdrie-East MLA Angela Pitt is Sawhney's campaign chair.
It's an odd fit for a leadership candidate who appears to be trying to position herself as a political moderate (no word if South Tyrol-like autonomy for Alberta will be in her platform).
Pitt endorsed Brian Jean for the UCP leadership 2017, and even have him credit for her entry into politics.
This time she's backing Sawhney.
Jean is launching his campaign at a hotel in west Edmonton tomorrow. 
Autonomy for Albertans is Jean's slogan, not Anatomy for Albertans, as this writer first thought he read.
The former Wildrose Party leader launched his second political comeback in last year's Fort McMurray-Lac La Biche by-election with the singular purpose of defeating Kenney in the leadership review and run to replace him.
He's met half his goal so far.
Another former Wildrose leader, Danielle Smith is also trying for her second political comeback after a short and disastrous stint on the Calgary Board of Education in the late 1990s and as Wildrose Party leader from 2009 until she infamously abandoned her party to join Jim Prentice's Progressive Conservatives in 2014.
For many conservatives, especially those of the Wildrose-variety, it is a betrayal that will live in infamy.
The leadership is only one-half of Smith's comeback attempt. 
She's also challenging MLA Roger Reid for the UCP nomination in Livingstone-Macleod, which appears far from a safe-bet.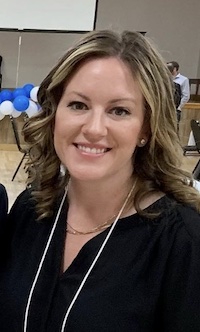 First-term south Calgary MLA Rebecca Schulz stepped down as Children's Services Minister to jump into the race.
Schulz wants to take on what she describes as "the boys club."
She has the backing of Calgary City Councillor Dan McLean, Health Minister Jason Copping, UCP MLAs Michaela Frey and Jeremy Nixon, MPs Laila Goodridge and Stephanie Kusie, former federal Conservative interim leader Rona Ambrose and former Saskatchewan premier Brad Wall. 
The Wall endorsement might seem odd, but he endorsed Schulz in her bid to win the hotly contested Calgary-Shaw UCP nomination race back in 2018.
The Saskatchewan native was a spokesperson in Wall's government before moving to Alberta in the mid-2010s, and her husband, Cole Schulz, was a ministerial chief of staff in Regina (he's now the Vice President, Communications for the Canadian Association of Petroleum Producers in Calgary).
UCP MLA Leela Aheer, who was ousted from cabinet for calling on Kenney to resign, is in and wants to "defeat the machines."
"I think Albertans will defeat the machines. They understand what the machine is. They're frustrated with the machine," she told reporters.
She's also facing a strong nomination challenge in her Chestermere-Strathmore riding.
Northern Alberta UCP MLA-in-exile Todd Loewen also jumped into the race, as did Village of Amisk Mayor Bill Rock, another former Wildrose Party candidate.
But one of the big potential contenders, Calgary Conservative MP Michelle Rempel Garner, is playing coy. 
Maybe she'll run. Maybe she won't.
Her text message reply to Press Gallery Dean Don Braid was "hahahaha!"
And the hot gossip in political circles today is that erratic former Liberal Party leader Raj Sherman is thinking about joining the fray. 
Sherman was first elected as a PC MLA in 2008 but was driven out of that party and scooped up the Liberal leadership in 2011. He left politics in 2015 and returned to being full-time ER doctor. 
He also donated $4,000 to the Alberta Party last year.
So it's a scramble. It's a dog's breakfast.
And there could be more.
We'll know soon enough.
July 20 is the deadline for candidates to pay up if they want to stay in the race.
The high-entry fee will quickly weed out candidates who can't raise enough money.
August 12 is the deadline to buy a membership.
No time for the two-minute Tories who wreaked havoc against the establishment candidates in the old PC Party leadership races.
The party is also organizing debates and attendance by all candidates is mandatory.
Stragglers will risk be fined or disqualified, or both.
It's no Greatest Outdoor Show on Earth, but it's bound to be entertaining to watch.
---
Liberal Party seeks new leader
The Alberta Liberal Party also announced that it will be holding their own leadership vote and choosing a new leader on September 25, 2022.
Former party leader David Khan stepped down in November 2020 after failing to win a seat in the 2019 election, marking the first time since before 1986 that the provincial Liberals not represented in the Legislature.
Party stalwart John Roggeveen has filled the spot as interim leader since March 2021.
The race has no candidates as of yet. The second place finisher from the 2017 leadership race, Kerry Cundal, is running for the Alberta Party in Calgary-Elbow.
---
And don't forget to sign up for my Substack at daveberta.substack.com.