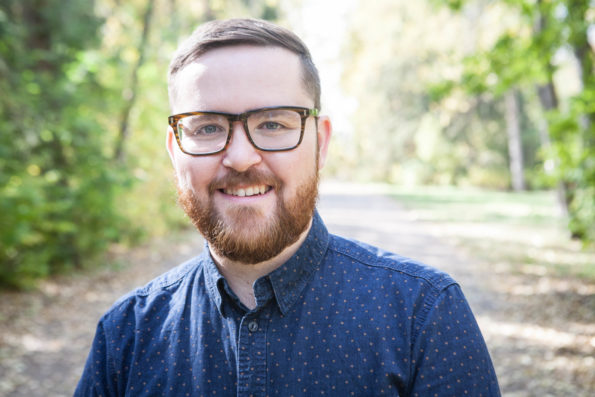 Dave Cournoyer is an award-winning writer, podcaster, and communications professional based in Edmonton, Alberta.
Dave launched Daveberta.ca in January 2005 and it quickly became one of the best read political websites in Alberta. In 2017, he joined Ryan Hastman and Adam Rozenhart to launch the Daveberta Podcast.
Dave is a past member of the programming committee for Edmonton's Litfest, the board of directors of the Gateway Student Journalism Society, the Kokopelli Choir Association, the Central Edmonton News Society, and the Bellevue Community League. He is also a regular member of CTV's Alberta Primetime politics panel.
Dave earned a Bachelor of Arts in Political Science and History from the University of Alberta and was elected Vice-President External of the Students' Union, served in the University Senate and was chairperson of the Council of Alberta University Students from 2006 to 2007.
Dave was an active member of the Alberta Liberal Party from 1999 to 2008, during which time he worked in various communications and organizing roles for the party and the official opposition caucus. He was a member of the Alberta Party from 2009 until 2012 and served as secretary of the Edmonton-Centre constituency association. While he continues to support progressive causes, he is currently not a member of any political party.
In 2003, he was awarded the Queen's Golden Jubilee Medal in recognition of his volunteer work with the WarAmps of Canada and in 2010 he was named as one of Edmonton's Top 40 under 40 by Avenue Magazine.
Dave was recognized in 2015 at the Edmonton New Media Awards (the Yeggies) with the Best Political/Current Affairs Award and a Special Lifetime Achievement Award for a full decade of online writing about Alberta politics.
In 2020, the Daveberta Podcast was recognized as an Outstanding News and Current Affairs podcast by the Canadian Podcast Awards.
Dave has presented lectures about Alberta politics to classes at the University of Alberta, MacEwan University, King's University College, Carleton University, and Nerd Nite Edmonton.
He has presented communications and social media workshops to numerous organizations, including the Catholic Archdiocese of Edmonton, Canadian University Press, Canadian Association of Labour Media, Public Interest Alberta, the Canadian Federation of Nurses Unions, Next Up, Alberta Federation of Labour, the Canadian Labour Congress and Homeward Trust Edmonton.
He currently works as a Communications Advisor with the United Nurses of Alberta and is a member of United Steelworkers Local 1-207.
He lives in Edmonton with his wife and two sons, and their dachshund, Max.
You can follow his tweets at @davecournoyer, his posts on Facebook, and peruse through his photos on Instagram. Fan letters can be mailed to david.cournoyer@gmail.com.
---
The opinions expressed on this blog represent my own and not those of my employer or any organization I may be affiliated with.
In addition, my thoughts and opinions change from time to time. I consider this a necessary consequence of having an open mind. This blog is intended to provide a semi-permanent point in time snapshot and manifestation of the various ideas running around my brain, and as such any thoughts and opinions expressed within out-of-date posts may not the same, nor even similar, to those I may hold today.