Photo: Len Rhodes (source: cfl.ca)
The rumour mill is churning at full speed with news that Len Rhodes, outgoing President and CEO of the Edmonton Eskimos, is on the verge of being appointed by Jason Kenney as the United Conservative Party candidate in Edmonton-Meadows.
Rhodes' appointment would bump three local nomination candidates, Joel Mullan, Arundeep Sandhu, and Sant Sharma, who have been campaigning for the UCP candidacy in the southeast Edmonton district for nearly a year. In particular, Sandhu, a young Edmontonian of Sikh heritage who mounted an energetic bid for City Council in 2016, has been campaigning hard for the nomination since May 2018.
Rhodes recently completed a term a Chair of the Board of the Edmonton Chamber of Commerce and announced last week that he was stepping away from his senior executive role with the Canadian Football League team as of Feb. 20. It appears we will know soon if this is the reason why.
With seven years as the top corporate executive of the Eskimos on his resume, Rhodes will certainly be described as a "star candidate," which is something that has so far been absent from the UCP slate in NDP-leaning Edmonton. But his personal connections to the district, his own political views and understanding of local issues remains unclear.
The area included in the Edmonton-Meadows district is currently represented by New Democratic Party MLA Denise Woollard, who was first elected in 2015 in Edmonton-Mill Creek. Woollard is being challenged for her party's nomination by 2015 federal NDP candidate Jasvir Deol and Alberta Pashtoon Association president Chand Gul. A nomination meeting for the NDP has been scheduled for Feb. 24, 2019.
Firefighter Captain wins NDP nomination in Grande Prairie
Firefighter Captain Todd Russell defeated non-profit executive director Melissa Byers to secure the NDP nomination Grande Prairie on Feb. 19. The contested nomination meeting was attended by Premier Rachel Notley and Energy Minister Marg McCuaig-Boyd, who is running for re-election in the new neighbouring Central Peace-Notley district.
Russell placed second in the Grande Prairie-Smoky district in the 2015 election, placing 334 votes behind then-Wildrose candidate Todd Loewen. Loewen is seeking re-election in the neighbouring district against McCuaig-Boyd.
The Alberta Firefighters Association has endorsed Notley and been actively campaigning for NDP candidates across the province. AFA President Craig Macdonald gave a rousing speech at the NDP convention in October 2018 praising the Notley government for introducing new workplace health and safety rules to protect firefighters and first responders.
NDP select more 5 candidates and announce new nomination meetings
NDP MLA Chris Nielsen was nominated as the NDP candidate in Edmonton-Decore and MLA Kim Schreiner has been nominated in Red Deer-North.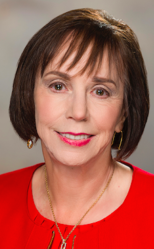 Wood Buffalo municipal councillor Jane Stroud has been nominated as the NDP candidate in Fort McMurray-Lac La Biche district and Fort McMurray Public Schools trustee Stephen Drover has been nominated as the NDP candidate in Fort McMurray-Wood Buffalo. Cesar Cala has been nominated as the NDP candidate in Calgary-East.
The NDP announced a series of upcoming nomination meetings, with Robyn O'Brien seeking the nomination in Innisfail-Sylvan Lake on February 27, Kate Andrews seeking the nomination in Calgary-Acadia on March 1, Julia Bietz seeking the NDP nomination in Calgary-Lougheed on March 2, Rebecca Bounsall seeking the nomination in Calgary-Fish Creek and Hafeez Chishti is seeking the NDP nomination in Calgary-North West on March 3.
The NDP have also scheduled nomination meetings in Calgary-South East, Drumheller-Stettler, Rimbey-Rocky Mountain House-Sundre, and Vermilion-Lloydminster-Wainwright on February 28, 2019, and in Brooks-Medicine Hat on March 2, 2019.
Colette Smithers
 has been nominated as the Alberta Party candidate in Cypress-Medicine Hat.
Another Alberta Party candidate banned
It appears as though Tim Meech, the Alberta Party candidate in Livingstone-Macleod, and his CFO Mark Taylor, who is the executive director of the Alberta Party, have been added to Elections Alberta's now infamous list of people ineligible to serve as candidates or CFOs.
Taylor is also serving as CFO for Red Deer-North candidate Paul Hardy and 4 Alberta Party constituency associations.
If you know any candidates who have announced their intentions to stand for party nominations, please send me an email at david.cournoyer@gmail.com. I will add them to the list. Thank you!