High School social studies teacher Kevin McBeath has entered the Alberta NDP nomination race in Lethbridge-East, becoming the fourth candidate to join the contest.
"My family is my top priority, and I am seeking this nomination with their future province in mind," McBeath said in a Oct. 23 press release. "I have been investing my time, talent and treasure in Lethbridge-East for nearly two decades as a teacher and basketball coach at Winston Churchill High School. It is my love of teaching and coaching young people that has motivated me to run."
McBeath will face former MLA Maria Fitzpatrick, local non-profit executive director Amanda Jensen, and former City Councillor Rob Miyashiro at a nomination meeting scheduled to take place on Nov. 21, 2021.
This is the second time in recent memory that the NDP have had a contested nomination in Lethbridge-East. Fitzpatrick won a nomination race against Tom Moffatt and Kris Hodgson ahead of the 2015 election.
Lethbridge-East has been represented by United Conservative Party MLA Nathan Neudorf since 2019.
The riding has an unusual electoral history for Conservative-voting southern Alberta, having been represented by two locally popular Liberal MLAs from 1993 t0 2011, and then by Fitzpatrick during the NDP's term in government from 2015 to 2019.
The NDP have also scheduled nomination meetings in Edmonton-Glenora on Oct. 27, Calgary-Falconridge on Oct. 29, Calgary-Currie on Nov. 13, and Calgary-Buffalo on Nov. 15.
First candidate steps up for UCP nomination in Fort McMurray-Lac La Biche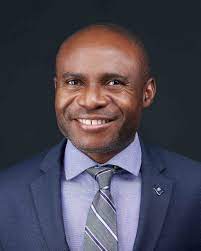 Joshua Gogo is the first potential candidate to file papers with Elections Alberta to seek the United Conservative Party nomination in the upcoming Fort McMurray-Lac La Biche by-election.
A by-election will need to be called before Feb. 15, 2022 to elect a replacement for former MLA Laila Goodridge, who was elected as the Member of Parliament for Fort McMurray-Cold Lake in the Sept. 20, 2021 federal election. 
Gogo is the Chief Economist and President of Global Advisory & Transaction Support at Afcote Associates based in Fort McMurray. He earned his Masters and PhD in Economics from Carleton University in Ottawa and a Masters degree in Computer Information Systems from Florida Institute of Technology.
In 2020, Gogo was appointed by the UCP government to serve on the Automobile Insurance Rate Board.
The date of a nomination meeting has not yet been announced.