It might not be the strangest thing to happen in Alberta politics, but it's up there.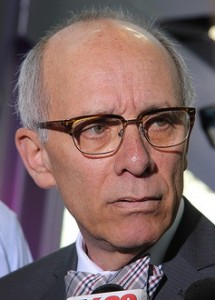 Just over a year since he resigned as the MLA for Fort McMurray-Conklin, former Wildrose Party leader Brian Jean is said to be making a big announcement later this week – and the rumour mill is churning hard with news that Jean could jump back into Alberta politics as the Alberta Party candidate in the new Fort McMurray-Lac La Biche district in the upcoming election.
A former MLA and MP for northeast Alberta, Jean has remained a vocal critic of United Conservative Party leader Jason Kenney since his departure from the Legislature following his defeat in the 2017 UCP leadership contest. In a recent op-ed in Alberta's Postmedia newspapers, Jean described Kenney's economic campaign promises as "fiscal fairy tales."
And there are all the allegations that Kenney supported a "kamikaze mission" by Jeff Callaway targeting Jean during the UCP leadership contest in 2017.
His recent proclamations that "Canada is broken" and "Albertans are furious" at the state of Confederation makes Jean sound like he might be more at home at Yellow Vest protest or in Derek Fildebrandt's Freedom Conservative Party than in the caucus of the centre-rightish Alberta Party, but the third-place party led by former Edmonton mayor and briefly Progressive Conservative cabinet minister Stephen Mandel has already recruited a few strange bedfellows.
While rumours of Jean joining the Alberta Party are not new, Mandel's recent change in tone with the new slogan "fiercely Albertan" feels tailor-made to recruit the former Wildrose Party leader.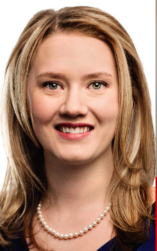 The Freedom Conservatives would seems like more natural home for Jean, if it were not for his stormy relationship with Fildebrandt, another former UCP MLA. But as I have already alluded, political can make strange bedfellows.
Running in Fort McMurray-Lac La Biche would mean Jean would be challenging his successor in the legislature, UCP MLA Laila Goodridge, a former political staffer who worked  as an organizer during his 2017 UCP leadership campaign.
While Goodridge's party is riding high in the polls as she faces a rematch with New Democratic Party candidate Jane Stroud, a Wood Buffalo Municipal Councillor, it is not hard to imagine Jean turning what should have been a locked down district for the UCP into a competitive race. Jean represented the region in the House of Commons from 2006 to 2014 and in the Alberta Legislature from 2015 to 2018.
If Jean actually does make the jump, it would not be the first time a defeated conservative leadership candidate jumped to a new party in hopes of rebooting a political career. Many Albertans will remember when defeated 1992 PC Party leadership candidate Nancy Betkowski returned to the political stage to win the Liberal Party leadership in 1998 as Nancy MacBeth. (Spoiler: it didn't turn out great).
All this said, let's remember the last time Brian Jean hyped up political watchers into tuning in to his special announcement. Maybe Jean's special announcement this week will actually be to tell us all that his newborn baby has slept through the night for the first time? (and if so, congratulations!).