Premier Jason Kenney appeared to walk away mostly unscathed from last weekend's United Conservative Party Annual General Meeting in Calgary.
Kenney delivered a much-watched keynote speech to more than a thousand UCP delegates that appears to have been generally well-received, though sounded like it might have been more appropriately aimed at a Chamber of Commerce or business crowd luncheon than a room of partisans hungry for more partisanship.
Kenney's speech and it's focus on the economy, and not his government's fumbling response to the COVID-19 pandemic and failed "Open for Summer" plan, gives an indication of the direction the Premier and his inner circle believe they need to shift their message in order to salvage his embattled leadership and the party's chances of winning re-election in 2023.
Regardless, Kenney tried hard to present an upbeat appearance, but as anyone who follows politics will know – party conventions are all production and all a show.
Kenney commanded the support of the convention, though he lost a critical vote on a special resolution that would have increased the number of constituency associations able to trigger a leadership vote from 1/4 of 87 to 1/3 of 87.
The motion received support from 57 per cent of delegates but fell short of the 75 per cent required to make the constitutional change.
This small defeat came less than a week after 22 UCP constituency associations announced they had passed an identical motion calling for an already scheduled April review of Kenney's leadership to be moved to before March 1, 2022.
The new UCP President, Cynthia Moore, has said the newly elected party board will review the motions, though conservatives I've spoken with suggest that Kenney's supporters are energetically searching for a technicality to disqualify the motions for an earlier vote.
Recent public opinion polls have shown Kenney with a 22 per cent approval rating among Albertans and his party has trailed Rachel Notley's Alberta NDP in the polls since November 2020, which has led to a growing number of UCP MLAs, including former UCP deputy leader Leela Aheer, willing to publicly criticize his leadership or call for his resignation.
Even MLAs who are reluctant to publicly criticize Kenney are reluctant to publicly defend him.
Maclean's columnist Jason Markusoff tweeted from the convention that reporters "asked Fort McMurray MLA Tany Yao how many members here want Kenney as leader. Half, he said. Does he want Kenney as leader? Sighed, said "you've put me in a tough spot," then a minister's press secretary whisked him away."
But perhaps the most interesting part of the convention was the vote by UCP delegates to pass a motion in support of conscience rights for health care professionals, which critics say could lead to the denial of access to women's health and abortion services. A private members bill supporting conscience rights introduced into the Legislature by Peace River MLA and Kenney acolyte Dan Williams (now a parliamentary secretary – see below) failed at committee last year.
The passage of the policy at the UCP convention might provide an idea of how strong the different parts of the conservative coalition dominate the UCP right now, in this case – social conservatives.
Support for conscience rights for health care professionals stirred up quite a bit of controversy and backlash against the Wildrose Party during the 2012 provincial election.
"It is unclear in what ways health professionals are being denied freedom of conscience at the moment," penned the Globe & Mail editorial board on April 9, 2012.
"Are doctors being required to perform abortions against their will? If so, no public complaint has been made that we are aware of. Would doctors have the right to swear off treating patients of the opposite sex? Would family physicians be entitled to refuse to prescribe birth control pills, or could they insist, when faced with a teenage girl, on counselling abstinence only?"
And speaking of the Wildrose Party, former party leader Danielle Smith was at the AGM and publicly mused to a reporter from Derek Fildebrandt's Western Standard website that she would run for the leadership of the UCP if Kenney's stepped down.
Smith was quick to clarify to subscribers to her weekly email newsletter that she was merely musing and that she is not planning to run because the job is already filled. But that Smith could so casually make a comment like that to a reporter while standing in the same convention ball room as the current leader is embarrassing for Kenney.
After leading the party from obscurity to the brink of forming government, Smith famously crossed the floor along with a dozen other Wildrose MLAs to join Jim Prentice's Progressive Conservative Party in 2014 – a move that ended up gutting both parties and helping pave the way for Notley's NDP to win the 2015 election.
And, continuing the blast from the past theme is another former Wildrose leader, Brian Jean, who is weeks away from potentially being selected as the UCP candidate in the Fort McMurray-Lac La Biche by-election – that is, if he is not stopped by Joshua Gogo, a Fort McMurray economist.
Jean is probably Kenney's main target now.
Trying to defeat him in the nomination vote, which is set for December 11 according to the Elections Alberta website, is likely one of the first steps the Premier will take in trying to reconsolidate his support in the UCP ahead of the next year's leadership review – whether it be held in April or February.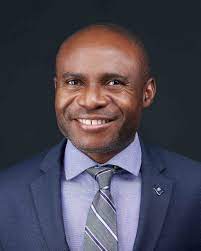 Kenney has recently criticized Jean and questioned his political record after resigning before finishing his elected terms as a Member of Parliament and MLA for Fort McMurray, criticisms that were echoed by the Premier's political staff on social media.
Also hanging out there is the Kamikaze campaign that Kenney's closest advisors helped manufacture as part of the effort to defeat Jean in the 2017 UCP leadership race and the ongoing RCMP investigation into alleged voter fraud.
If he is not able to stop Jean from winning the nomination, Kenney will probably a harder time pretending he's in an upbeat mood.
---
Kenney names five new parliamentary secretaries
Premier Kenney announced that five UCP MLAs have been appointed as Parliamentary Secretaries, roles that do not bring any additional salary but are a sign of which backbenchers could be on track for promotions to cabinet in the future – and which backbenchers a party leader in trouble is trying to solidify support from.
Lethbridge-East MLA Nathan Neudorf is Parliamentary Secretary to the Minister of Environment and Parks for Water Stewardship. He also serves as UCP Caucus Chair.
Peace River MLA Dan Williams is Parliamentary Secretary to the Minister of Culture and for la Francophonie. Before returning to Alberta to seek the UCP nomination, Williams worked in Ottawa for Kenney while he served as a federal cabinet minister.
Both Neudorf and Williams also sit as the MLA representatives on the UCP Board of Directors.
Camrose MLA Jackie Lovely is Parliamentary Secretary to the Associate Minister of Status of Women. Lovely was first elected as MLA for Camrose in 2019 and previously ran for the Wildrose Party in Edmonton-Ellerslie in 2012 and 2015.
Calgary-Klein MLA Jeremy Nixon is Parliamentary Secretary to the Minister of Community and Social Services for Civil Society. Nixon was first elected as MLA in 2019 and previously ran as a Wildrose Party candidate in Calgary-Klein in 2012 and 2015. Nixon was removed from his previous role as parliamentary secretary for civil society after disregarding COVID-19 restrictions and traveling to Hawaii for a hot holiday in December 2020. He is the brother of Environment & Parks Minister and Government House Leader Jason Nixon.
Spruce Grove-Stony Plain MLA Searle Turton is Parliamentary Secretary to the Minister of Energy. A former Spruce Grove City Councillor, Turton was widely rumoured to have been a potential pick for Minister of Municipal Affairs following Tracy Allard's demotion in Jan. 2021. Turton also serves as the private sector union liaison for the Ministry of Labour and Immigration.