I'm back, again, with another candidate nomination update.
The United Conservative Party is still tied in knots over Premier Jason Kenney's leadership review and a real-time caucus revolt, so most of the nomination news is coming from the Alberta NDP column today.
But while the next election is scheduled to take place in May 2023, there is increasing speculation that Kenney could call an early summer or fall 2022 election if he wins the leadership review in order to clear out his growing chorus of opponents in the UCP Caucus.
Back to nominations. Here we go.
Edmonton-Rutherford NDP MLA Richard Feehan announced last Friday that he will not run for re-election when the next provincial election is called. 
The second-term MLA for Edmonton-Rutherford was first elected in 2015 and served as the NDP's Minister of Indigenous Relations from 2016 to 2019.
Before his election, Feehan worked as a social worker, social work instructor at the University of Calgary, Vice President of Catholic Social Services, and Program Director of the Edmonton Social Planning Council.
Feehan was re-elected in 2019 with 54.8 per cent of the vote, ahead of UCP candidate Hannah Presakarchuk, who finished second with 34.7
Jodi Calahoo Stonehouse is the first person to enter the NDP nomination contest in this southwest Edmonton riding. 
Calahoo Stonehouse is the Executive Director of the Yellowhead Indigenous Education Foundation and is a member of the Edmonton Police Commission. She is a former Band Councillor with the Michel First Nation and in 2021 she ran to become National Chief of the Assembly of First Nations.
Endorsing Calahoo Stonehouse at her camapign launch were Edmonton-Griesbach NDP Member of Parliament Blake Desjarlais and City Councillor Michael Janz. 
On the north side of the capital city, Sharif Haji has announced his plans to challenge two-term MLA Chris Nielsen for the NDP nomination in Edmonton-Decore.
Haji is executive director of the Africa Centre and previously worked as for the provincial government's departments of Seniors and Housing and Health.
Nielsen has represented the riding since 2015, when the NDP's orange wave swept the province. He is also seeking the nomination.
The Challengers
Calgary-Bow: Former city councillor Druh Farrell is expected to be acclaimed at a May 12, 2022 nomination meeting in this south west Calgary riding. Farrell served on Calgary City Council from 2001 to 2021 and her candidacy created some controversy among local New Democratic activists in the riding.
Calgary-Glenmore: Sustainable energy development expert Nagwan Al-Guneid and communications professional Jennifer Burgess are seeking the NDP nomination scheduled for May 10, 2022.
Calgary-North: Moses Mariam is seeking the NDP nomination. Mariam is a Member Administrator at Calgary's CommunityWise Resource Centre. 
Central Peace-Notley: Fairview resident Lynn Lekisch is seeking the NDP nomination in Central Peace-Notley. She is the owner of Enviro Projects and has previously worked as an environmental project manager for various energy companies.
Part of the riding was represented by NDP MLA Marg McCuaig-Boyd from 2015 until she was defeated by UCP MLA Todd Loewen after the riding was redistributed in the 2019 election. Loewen was ejected from the UCP Caucus in May 2021 after calling for Premier Jason Kenney to resign. 
Edmonton-South West: The NDP have set June 18, 2022 for a nomination meeting in the only Edmonton riding that did not elect an NDP MLA in 2019. Ben Acquaye, Chand Gul, Mohammad Ali Kamal, and Nathan Ip are seeking the nomination.
Leduc-Beaumont: Paramedic Cam Heenan was nominated as the NDP candidate in Leduc-Beaumont. Heenan defeated Registered Nurse Chantelle Hosseiny to win the nomination.
"I became a paramedic because I wanted to help people. I want to see a better future for our province, and that's what led me to wanting to join Rachel Notley's team," Hennan said. "I know that with her leadership, Alberta's NDP can expand our public healthcare, invest in education, and ensure all Alberta families can afford their bills at the end of the month."
The riding has been represented by UCP MLA Brad Rutherford since 2019 and was held by NDP MLA Shaye Anderson from 2015 to 2019.
Morinville-St. Albert: Former Sturgeon County Councillor Karen Shaw and teacher James Grondin will face off for the NDP nomination at a meeting scheduled on April 30.  The riding is currently represented by UCP MLA Dale Nally, who serves as Associate Minister of Natural Gas. 
Sherwood Park: Kyle Kasawski is the second candidate to enter the NDP nomination in Sherwood Park, a suburban hamlet of 71,000 people located directly east of Edmonton.
Kasawski is President of Solar People, a solar energy company, and previously worked as a Client Development Director with Alberta Municipalities and as an Instructor in the NAIT Alternative Energy Technology Program where he taught Advanced Energy System Design and Energy Economics.
"I want to help create an Alberta with an amazing, affordable, high quality of life – where our kids go to excellent public schools, access to healthcare is dependable, and we have a few bucks left over at the end of each month after paying all of the bills," Kasawski said when reached for comment. "I want this to be a place for people to live and thrive."
Kasawski will face former MLA Annie McKitrick in the nomination race.
The riding is currently represented by UCP MLA Jordan Walker, who is seeking his party's nomination for re-election.
The Incumbents
Edmonton-Meadows: MLA Jasvir Deol is running for the NDP nomination, which is scheduled to take place on May 28, 2022. Deol was first elected in 2019 after defeating former MLA Denise Woollard for the NDP nomination.
Edmonton-Mill Woods: Christina Gray was nominated as the NDP candidate in Edmonton-Mill Woods. Gray has represented the riding since 2015 and served as Minister of Labour from 2016 to 2019. 
Edmonton-North West: MLA David Eggen has announced his plans to run for re-election. Eggen was first elected in 2004 and served as MLA for Edmonton-Calder from 2004 to 2008 and 2012 to 2019 before being re-elected in the redrawn Edmonton-North West riding in 2019. He served as Minister of Education from 2015 to 2019. A nomination meeting is scheduled for May 18, 2022.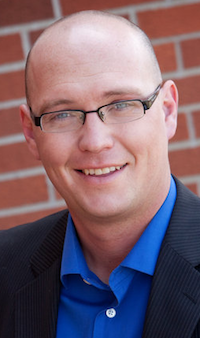 The UCP has opened up nominations in a handful of ridings. Nominations are now open in Calgary-Cross, Calgary-Currie, Calgary-Foothills, Calgary-Peigan, Sherwood Park and Spruce Grove-Stony Plain. Unsurprisingly, these ridings are all represented by MLAs who would be described as Kenney-loyalists.
While most of the UCP MLAs representing these ridings are expected to seek re-election, only Calgary-Cross' Mickey Amery, Sherwood Park's Walker and Spruce Grove-Stony Plain MLA Searle Turton have confirmed their intentions.
Turton was first elected to the Legislature in 2019 after serving three-terms on Spruce Grove City Council. He currently serves as the parliamentary secretary to the Minister of Energy and the Minister of Labour and Immigration's liaison to private sector unions, and he is the chairperson of the UCP's Capital Region Caucus.
Meanwhile, newly elected UCP MLA, Kenney critic and leadership aspirant Brian Jean says he would reopen the UCP nomination in Rimbey-Rocky Mountain House-Sundre to allow disqualified candidate Tim Hoven to challenge cabinet minister Jason Nixon.
Nixon, Kenney's chief lieutenant, was acclaimed for the UCP nomination after Hoven was disqualified by the party. Many political observers believe that Hoven was mounting a very strong challenge to Nixon in the nomination.
NDP fixated on Calgary
The NDP have been spending a lot of time in Calgary.
Rachel Notley and a group of MLAs and candidates were on hand for a nomination rally for Rosman Valencia in Calgary-East. The NDP believe significant gains in east and northeast Calgary are critical to their path to winning the next election.
MLA David Eggen was recently spotted on social media door-knocking with Calgary-North East candidate Gurinder Brar and Richard Feehan was door-knocking with supporters in Calgary-Beddington.
NDP MLAs were also spotted door knocking in Canmore and Banff with Banff-Kananaskis candidate Sarah Elmeligi. I'm told Elmeligi was joined on the doors by Notley and MLAs Joe Ceci, Sarah Hoffman, Janis Irwin, Marlin Schmidt, Irfan Sabir and Shannon Phillips. Notley and Irwin also posted a photo on social media with Banff Mayor Corrie DiManno.
Upcoming nomination meetings
Morinville-St. Albert NDP: April 30, 2022

Calgary-Glenmore NDP: May 10, 2022

Calgary-Bow NDP: May 12, 2022

Edmonton-North West NDP: May 18, 2022

Calgary-Acadia NDP: May 26, 2022

Edmonton-Meadows NDP: May 28, 2022

Airdrie-Cochrane NDP: May 30, 2022

Edmonton-South West NDP: June 18, 2022