The Alberta Party will soon be seeking applications for a new leader.
The party announced through a press release today that on June 30, 2019 Stephen Mandel will step down as leader 15-months after he was elected into the role. The former three-term Edmonton mayor and Progressive Conservative cabinet minister ran for the leadership in 2018 after MLA Greg Clark was ousted in a successful bid by former PC Party members to take over the Alberta Party.
This was Mandel's second attempt at a political comeback.
He surprised many political watchers when he was appointed to Jim Prentice's cabinet without a seat in the Legislature in 2014, just over a year after he retired as mayor.
The first comeback was short-lived.
Mandel won a by-election in Edmonton-Whitemud in late 2014 but was unseated by popular New Democratic Party candidate Bob Turner in the spring 2015 Orange Wave that swept the province.
Following Jason Kenney's win in the 2017 PC Party leadership race, a number of moderate conservative partisans left the party over differences with the new leader's style, history of social conservative activism and drive to merge the party with the Wildrose Party.
Prominent Progressive Conservatives like Mandel, Katherine O'Neill, Dave Quest, Sue Timanson, and Stephen Khan hoped to turn the Alberta Party into a home for former PC supporters disenchanted by what became the United Conservative Party.
Policy direction under Mandel shifted further to the economic-right but the party steadfastly refused to describe itself as conservative, sticking instead to the ambiguous "centrist" label. In a province where many eligible voters self-identify as conservatives, it remains puzzling why a political party run by conservatives and presenting a moderate conservative program would actively distance itself from the description.
The Alberta Party under Mandel increased the party's vote from 2.2% in 2015 to 9.1% in 2019, but failed to win any seats in the Legislative Assembly. Unlike 2015, when the party focused all of its resources to successfully elect Greg Clark in Calgary-Elbow, in 2019 the Alberta Party spread thin its resources by running a province-wide campaign and a full-slate of candidates.
Mandel was able to attract a slate with credible candidates, including former PC MLA Dave Quest, former Liberal MLA Mo Elsalhy, former St. Paul mayor Glenn Andersen, former St. Albert city councillor Neil Korotash, anti-violence advocate Manwar Khan, actor Dakota House and well-known former radio host Angela Kokott.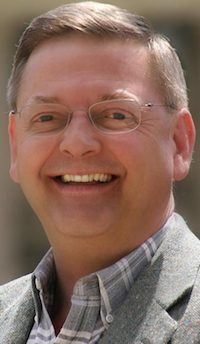 But the Alberta Party campaign stumbled out of the starting gate early in the campaign, with Mandel and a handful of candidates and chief financial officers being banned from running in the election by Election Alberta after missing their financial disclosure deadlines. The bans were lifted after court challenges by Mandel and the other candidates but it damaged the party's chances of being seen as a serious contender in an election dominated by the UCP and NDP.
The party earned significant media coverage but struggled to gain traction and hit a ceiling of 12 percent in polling during the campaign. Mandel's significant of name recognition in Edmonton was not able to help the Alberta Party break the dominance of Rachel Notley's NDP in the provincial capital city. The NDP won 19 of 20 seats in Edmonton.
Mandel finished third behind NDP MLA Lorne Dach and UCP challenger Laurie Mozeson in Edmonton-McClung, which includes parts of the area he represented on city council before his time as mayor. The party's two incumbent MLAs, Clark and Calgary-South East MLA Rick Fraser, were both defeated in their bids for re-election. The party's third MLA, former NDPer Karen McPherson, declined to run for re-election.
The press release announcing Mandel's departure states that he is pursuing his role as Chancellor of Concordia University of Edmonton, a role he was installed into on November 30, 2017, just over one month before he launched his campaign to win the Alberta Party leadership.
From the very beginning, Mandel's second attempt at a political comeback was a strange endeavour. And despite Mandel's nine-years as a popular big city mayor with a significant list of accomplishments, his final appearance on the political scene will largely be a footnote in Alberta's history (unless, of course, this was not his final comeback…).
---
Alberta Party finances…
The Alberta Party's financial disclosures from the 2019 election have not yet been released, but the 2018 annual financial disclosures paint a picture of a party in financial disarray. The Alberta Party raised $525,430 in 2018 while running a $137,964 deficit.
In a May 25, 2019 email sent to members explaining the financial situation, the party explained that it had cycled through three CFOs in 2018 and that larger than expected expenses related to the creation of the party's proprietary Customer Relationship Management database and "too large of an AGM" put the party in a deficit position.
The email told members that "[t]he Party is not broke but will be operating on a tight budget for the foreseeable future."