Former Edmonton mayor Stephen Mandel, 72, is the new leader of the Alberta Party.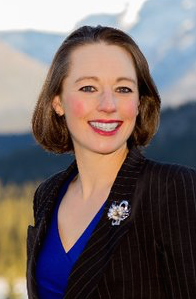 Mandel was elected on the first ballot with 66 percent of the vote, defeating Calgary lawyer Kara Levis, who placed second with 18 percent, and Calgary-South East MLA Rick Fraser, who placed third with 16 percent. 4,613 of the party's 6,443 members participated in the vote.
Mandel served as mayor of Edmonton from 2004 to 2013 and as a city councillor from 2001 to 2004. He represented the Edmonton-Whitemud district as a Progressive Conservative MLA from 2014 to 2015 and was Minister of Health until his defeat in 2015 to New Democrat Dr. Bob Turner.
He has said he will run in the next election in the Edmonton-McClung district, currently represented by New Democratic Party MLA Lorne Dach.
The Alberta Party currently has three Calgary MLAs in the 87 MLA Legislative Assembly. It is widely rumoured that lone-PC MLA Richard Starke could cross the floor to join the Alberta Party caucus this spring. Starke was endorsed by Mandel in last year's PC Party leadership race.
While the Alberta Party has framed itself as a "centrist" alternative to the two main political parties in the province – the NDP and the UCP – the party's policies reveal it to be a conservative party in a similar vein as the old PC Party.
Alberta Advantage Party acclaims leader
Meanwhile, much further to the fringe populist right, Edmonton lawyer Marilyn Burns has been acclaimed as leader of the anti-UCP Alberta Advantage Party.
A co-founder of the Wildrose Party and vocal critic of the UCP, Burns was the only candidate in the race. She was a candidate for the leadership of the Alberta Alliance Party in 2005 and was a candidate for that party in Stony Plain in the 2004 election.
The party is in the process of registering but is not yet recognized as an official party by Elections Alberta.