Demanding the federal government help "break the landlock" and support the construction of oil pipelines from Alberta, Premier Rachel Notley and Environment and Parks Minister Shannon Phillips drew a line for Alberta's support of the Justin Trudeau government's proposed national carbon pricing plan. In a statement released today, Ms. Notley stated that the Alberta government would not support the federal carbon pricing plan without federal support for increased "energy infrastructure" (a.k.a. oil pipelines).
There is nothing more Albertan than a good old fashioned political battle between the provincial government and Ottawa over energy issues. Premier Notley may be hoping this standoff could be reminiscent of the heated political disputes that took place between the governments of Premier Peter Lougheed and Prime Minister Pierre Trudeau in the 1970s and 1980s. In the case of Mr. Lougheed, an iconic figure in Alberta politics, political fights with Ottawa can help boost a politician's popularity at home.
When Progressive Conservative leader Jim Prentice began casting the New Democratic Party as "extremists" during the 2015 election, Ms. Notley frequently turned to quotes by Mr. Lougheed to support her party's positions on issues like raising corporate taxes.
Ms. Notley's NDP have been vocal supporters of the expansion of the Kinder Morgan Trans-Mountain Pipeline and the TransCanada Energy East Pipeline since she became party leader in 2014. Now, as government, the Alberta NDP's support for oil pipeline expansion has contributed to an increasingly deep divide between the national and provincial NDP in this province. The national NDP, with strong support in anti-pipeline constituencies in British Columbia, Ontario and Quebec, has played a much less supportive role in advocating for Alberta's oil industry.
The Alberta government's criticism of the federal government puts Ms. Notley in the company of conservative Saskatchewan Premier Brad Wall, a constant critic of Ottawa. But unlike Mr. Wall's government, which has dragged its feet on tackling climate change, Ms. Notley's government cannot be accused of doing nothing to address climate change. Alberta's NDP government has led the charge with its flagship 'Climate Leadership Plan' which includes its own carbon tax and an aggressive phasing out of dirty coal-fired power plants.
The Alberta NDP plan enjoys the support of environmental groups and oil and gas industry heavyweights like Cenovus, Suncor, CNRL and Shell.
Meanwhile, opposition groups like the Wildrose Party are literally hoping to rehash the political battles of the 1980s. The official opposition Wildrose Party circulated a meme online today comparing the national carbon tax announcement to the unpopular National Energy Program of the 1980s. The Wildrose Party continues to be fierce critics of the federal Liberals and NDP but party leader Brian Jean has yet to offer any alternative solutions to reduce carbon emissions.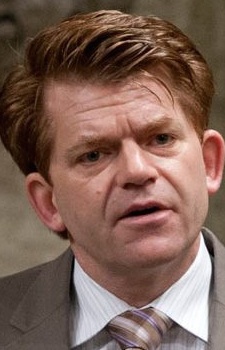 Ironically, the Wildrose Party's 2015 election platform proposes to "Ensure Alberta's standards for CO2 emissions and pollutants are in line with national and international standards." This statement was written during a time when Stephen Harper was Prime Minister and a national climate change plan was nowhere on the agenda. It is amazing how quickly politics can change in a short seventeen months.
'Breaking the landlock,' which I predict will become the latest political buzzword, is analogous to the "bitumen bubble" that former premier Alison Redford warned Albertans of in a televised address in 2014. Both buzzwords are part of a public campaign to build pipelines that would presumably allow for easier export of Alberta's oil, and allow the private companies exporting the oil to sell Western Canadian Select at a lower discount rate than in previous years. This probably would not make a significant difference to Alberta until the international price of oil rebounds.
Over the past year, Ms. Notley has shown her willingness to work with Mr. Trudeau on a wide-range of issues. This may have led the Prime Minister to expect he would find an ally in Ms. Notley in his bid to implement a national carbon pricing plan. But by attaching strings to Alberta's support for a national carbon pricing plan, Ms. Notley is playing a political game that could pay out political dividends at home. In a fight between the Alberta government and Ottawa, as Mr. Lougheed discovered, you can bet that nine times out of ten, Albertans will side with Edmonton.
---
Here is Prime Minister Justin Trudeau's speech in the House of Commons today announcing the national carbon pricing plan: