Aside from recent updates about Kent Hehr running in Calgary-Centre and Darshan Kang running in Calgary-Skyview, it has been a while since I have published an update to accompany the list of candidate nominations for the next federal election, expected to be held in 2015. So, without further ado, let me present you the latest update:
The Lethbridge -> Medicine Hat Shuffle
Almost as soon as Medicine Hat MP LaVar Payne announced that he will retire at the next election, neighbouring MP Jim Hillyer jumped into the nomination race to replace him. The controversial Mr. Hillyer, who has represented the Lethbridge riding since 2011, had initially announced he would run against Mr. Payne for the Conservative nomination in the redrawn Medicine Hat-Cardston-Warner, but  was then sternly directed by his Ottawa bosses not to challenge a fellow MP. But once Mr. Payne announced his retirement, Mr. Hillyer jumped back into the Medicine Hat race.
As a nomination challenger, he faces Dan Hein, the former president of the local Conservative association and former the campaign manager for Mr. Payne in 2011.
Meanwhile, the NDP have nominated Cheryl Meheden in Lethbridge. That party did particularly well in the last election as the NDP candidate in 2011 earned 13,097 votes (27% of the total votes cast). Ms. Meheden is a former University of Lethbridge management instructor and former board chair for Economic Development Lethbridge. 
Fort McMurray-Cold Lake
Fresh off the by-election campaign trail in Fort McMurray-Athabasca, the Liberals are expected to nominate Kyle Harrietha as their candidate in their candidate in Fort McMurray-Cold Lake on July 26 (the current riding boundaries will change when the next federal election is called). Conservative Member of Parliament David Yurdiga is expected to be automatically acclaimed as his party's candidate because of the recent by-election.
Bow River
City of Brooks mayor Martin Shields is seeking the Conservative nomination in this new southern Alberta riding. Evangelical talk-radio host Paul Arthur is also running for the nomination.
Edmonton-Centre
The Liberals will hold a nomination meeting on August 7, 2014 where party members will have their choice of three candidates – entrepreneur Randy Boissonnault and lawyers Don Padget and Harold Robinson.
On July 15, Conservatives gathered for what was described as a "soft launch" event for James Cumming, President and CEO of the Edmonton Chamber of Commerce, in support of his potential campaign for the Conservative nomination in Edmonton-Centre. Current MP Laurie Hawn has announced his plans to retire at the next election.
Edmonton-Strathcona
 Liberal activist Wendy Butler, artist Heather Workman (aka Lady Dolphin), and lawyer Eleanor Olszewski are running for the Liberal nomination in this south central Edmonton riding. Lawyer and Edmonton-Gold Bar Progressive Conservative association president Len Thom is seeking the Conservative nomination. The riding has been represented by NDP MP Linda Duncan since 2008.
Edmonton-Riverbend
On May 5, Valerie Kennedy was acclaimed as the Green Party candidate in Edmonton-Riverbend. Ms. Kennedy was the Green Party candidate in Edmonton-Leduc in 2011. where she earned 2,896 votes (4.87% of the votes cast).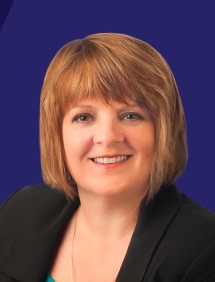 Edmonton-West
Local hotel manager Kelly McCauley has jumped into the Conservative contest in this new west Edmonton riding. Before moving to Edmonton, Mr. McCauley was the president of the Victoria Conservative association. He now faces Edmonton-McClung PC MLA David Xiao and Edmonton Police Constable Brad Rutherford for the nomination.
Edmonton-Wetaskiwin
MP Mike Lake defeated Leduc County mayor John Whaley for the Conservative nomination in this new mostly-south of Edmonton riding. A third candidate, Mohinder Banga was disqualified shortly before the nomination vote was held.
Sherwood Park-Fort Saskatchewan
Four candidates are contesting the Conservative nomination in this new east-of-Edmonton riding. Past Wildrose candidate Garnett Genuis,  Bee Clean Building Maintenance vice president Randy Moore, Telus employee and retired Canadian Forces Major Joe Theberge, and 2013 Strathcona County municipal candidate Nicole van Kuppeveld.
And a whole swath of Alberta Conservative MPs have been acclaimed as candidates in the next election: Prime Minister Stephen Harper in Calgary-Heritage, Devinder Shory in Calgary-Skyview, Chris Warkentin in Grande Prairie,  Kevin Sorenson in Battle River-Crowfoot, Earl Dreeshen in Red Deer-Mountain View, Blaine Calkins in Red Deer-Wolf Creek, Rona Ambrose in Sturgeon River, and Jason Kenney in Calgary-Midnapore.