Photo: Karen Principe, UCP candidate in Edmonton-Decore (source: Facebook)
Past City Council candidate Karen Principe defeated former Progressive Conservative MLA Janice Sarich and real estate agent Gordon Reekie to secure the United Conservative Party nomination in Edmonton-Decore last night.
Principe is a dental hygienist who placed a strong third in the October 2017 city council race that saw incumbent councillor Dave Loken unseated by Jon Dzadyk. Her October 2017 bid was most notable because of the money spent by the three major candidate in that contest.
In that municipal contest, a campaign budget of $119,937.69 could not save two-term councillor Dave Loken from defeat in October 2017. Loken placed second to Jon Dziadyk, whose campaign only expensed $9,950.00, and he finished narrowly ahead of third place candidate Principe, whose campaign expensed $4,941.54.
Sarich represented the district from 2008 until 2015 when she was unseated by New Democratic Party candidate Chris Nielsen. Before her time as an MLA she served as a trustee with the Edmonton Catholic School District from 2001 to 2007. She had been an enthusiastic supporter of Jason Kenney since he entered provincial politics in 2016.
Nielsen was first elected in 2015 with 67.9 percent of the vote and is seeking his party's nomination for re-election. Former NDP candidate Ali Haymour has been nominated as the Alberta Party candidate.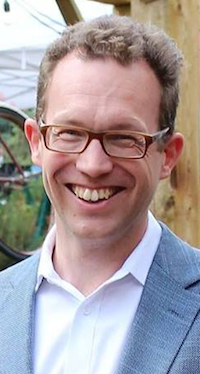 Schmidt nominated in Edmonton-Gold Bar
NDP MLA Marlin Schmidt has been nominated as his party's candidate in Edmonton-Gold Bar.
As noted in a previous article, Schmidt was first elected in 2015, earning 68 percent of the vote in the 2015 election. He now serves as Minister of Advanced Education and will face a rematch against UCP candidate David Dorward, who Schmidt defeated in 2015 and placed a strong second against in 2012.
Lacombe-Ponoka UCP vote today
UCP members in the Lacombe-Ponoka district are selecting their candidate today. Incumbent MLA Ron Orr is facing a challenge from Lacombe City Councillor Thalia Hibbs. The polls close at 5:00 p.m.
Candidate nominations in all 87 of Alberta's electoral districts are being tracked here.
---
CEO changes his mind about the NDP
Ashif Mawji appears to have had a change of heart. On May 1, 2015, Mawji was one of six prominent Edmonton CEOs to sign a letter warning Albertans of the dangers of electing an NDP government and one of five of those CEOs to participate in one of the most disastrous press conferences in Alberta's electoral history.
Flash-forward to another press conference held at the Alberta Legislature yesterday. Mawji was one of four industry leaders to participate in an announcement with Economic Development and Trade Minister Deron Bilous about new investment connections to Silicon Valley.
When asked, he told reporters he had changed his mind about Alberta's NDP government.
"I look for a government that has the same interest that I do, and my interest is Alberta first," he said, according to a Postmedia report. "I see some really good moves in terms of listening to all of us — whether or not we supported the party. Politics aside, are we after the same thing? To me, it appears we are. We want Alberta to be better, to have good opportunities."