As most Albertans head to work tomorrow morning, the Tory-connected public relations firm Navigator will host an invite-only session for clients in downtown Edmonton titled "Alberta's New Government: What to Expect." The session is being hosted by former Ottawa television host Don Newman and will feature main speaker Kathleen Monk (Ottawa NDP insider and former executive director of the Broadbent Institute) and Tory-connected panelists Jason Hatcher (managing principal at Navigator) and Jaime Watt (Toronto-based Navigator executive chairman). In a normal election year, it would not be surprising that this company would organize a session like this for their clients, but this has not been a normal election year.
One of Navigator's managing principals, Randy Dawson, was the campaign manager for the Progressive Conservative Party's disastrous losing re-election campaign (despite the company's slogan "When you can't afford to lose"). After the firm became part of a controversy that damaged the Tories during the election campaign and one of its high profile employees led the campaign that ended the PC Party's uninterrupted 44-year reign, it is surprising that Navigator is raising its flag in Alberta so soon after election day.
On Thursday night, interim PC Party leader Ric McIver will take the stage in what is sure to be a sombre event. Before Rachel Notley's NDP were swept to office on May 5, Premier Jim Prentice had been scheduled to speak at his party's Calgary leader's dinner on May 14. At the time tickets were so sought after that they sold out. Everyone in corporate Calgary wanted to be there to congratulate Mr. Prentice on his big win but voters had different plans. And while the fundraising dinner remains sold out, it is expected that a smaller and less powerful crowd will be in attendance.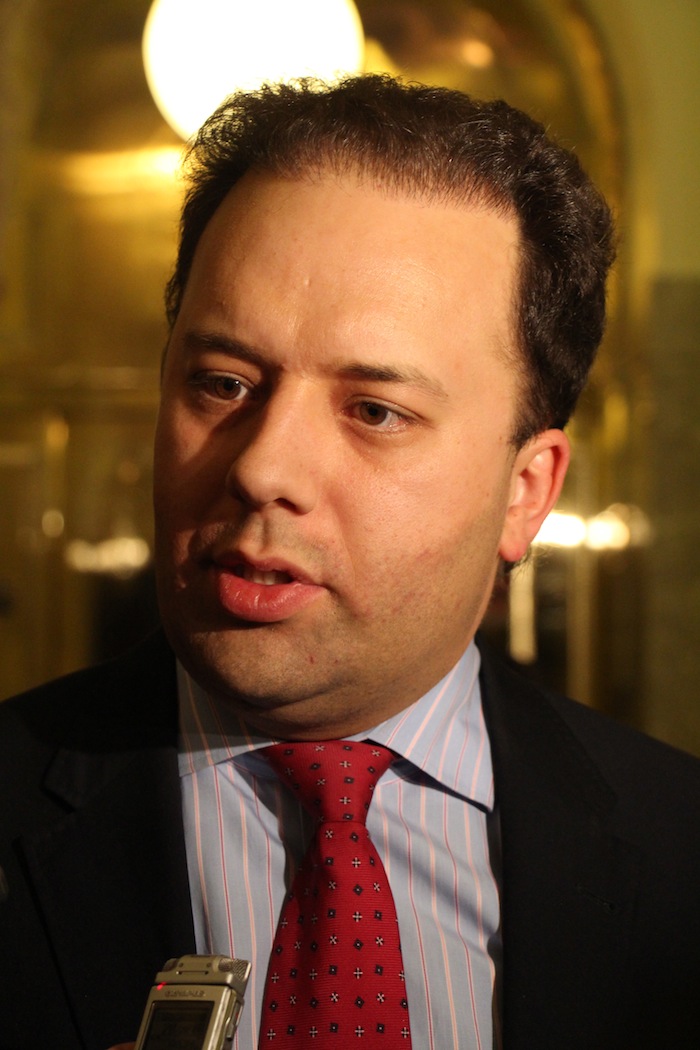 It has been astonishing to watch the breakneck speed in which some longtime PC supporters have abandoned any belief their party can someday return to power. Former justice minister Jonathan Denis called for a merger of the Wildrose and PC Party only days after his personal defeat in Calgary-Acadia.
Former MLA Greg Stevens, who served in Peter Lougheed's cabinets, wrote in the Calgary Herald that the PC Party would "will cough and spit and be no more" after its election loss. And former Premier Ed Stelmach said shifting too far to the political right was a mistake made by the PC Party.
Wildrose leader Brian Jean responded to Mr. Denis by saying he was not interested in merging his party with the recently defeated Tories.
In December 2014, the Wildrose Party was moribund after former leader Danielle Smith led most of the party's MLAs into the PC Caucus. Today, none of the floor crossers are MLAs and Mr. Jean's Wildrose Party has formed Official Opposition with 21 MLAs (4 more than Ms. Smith led the party to win in 2012).
In response to Ms. Smith's attempts to restore her public image, former Wildrose Communications Director Brock Harrison wrote an op-ed in the National Post aimed at debunking her "revisionist history."
Notley Senior Staff
Ms. Notley announced three senior roles in the Premier's Office. Brian Topp will be Chief of Staff and Adrienne King will be Deputy Chief of Staff. Mr. Topp is the former federal NDP leadership candidate and deputy Chief of Staff to Saskatchewan Premier Roy Romanow and Ms. King is the former Chief of Staff at the Alberta's NDP Caucus. Richard Dicerni will continue as Deputy Minister for Executive Council. Mr. Dicerni was appointed to the role by Mr. Prentice in September 2014.
Official Opposition Critics
The Wildrose Official Opposition unveiled its front bench critics for the upcoming Legislative session: Cypress-Medicine Hat MLA Drew Barnes as Shadow Minister for Health, Drumheller-Stettler MLA Rick Strankman as Shadow Minister for Agriculture, Livingstone-Macleod MLA Pat Stier as Shadow Minister for Municipal Affairs, Strathmore-Brooks MLA Derek Fildebrandt as Shadow Minister for Finance & Treasury Board, Drayton Valley-Devon MLA Mark Smith as Shadow Minister for Education, Chestermere-Rockyview MLA Leela Aheer as Shadow Minister for Energy.