Alberta politics can be a wild ride.
With an election expected to be called in a matter of days or weeks, Alberta's Election Commissioner has turned over to the RCMP its investigation into allegations of irregular political contributions involving the so-called "kamikaze" campaign of United Conservative Party leadership contender Jeff Callaway, according to a report by CBC investigative journalists Charles Rusnell and Jennie Russell.
It has been alleged that that the UCP leadership campaign of Jason Kenney supported a "kamikaze mission" by Jeff Callaway to target former Wildrose Party leader Brian Jean during the UCP leadership contest in 2017.
Elections Commissioner Lorne Gibson has already issued fines of $15,000 against Callaway's campaign manager and former UCP nomination candidate, Cameron Davies, and $3,500 against donor Karen Brown. And last week, UCP executive director Janice Harrington announced that Calgary-Beddington candidate Randy Kerr had been removed because he "was not forthright in responding to the Party's inquiries regarding his financial contribution to the Jeff Callaway Leadership campaign."
The story comes the day after heavy-hitters from western Canada's Conservative establishment, most notably Saskatchewan Premier Scott Moe and former prime minister Stephen Harper, rallied around Kenney following rumours that Jean was preparing to jump back into politics – with the Alberta Party or Freedom Conservative Party.
It turns out that Jean was either actually working with the Freedom Conservatives, as party leader Derek Fildebrandt claims, or was clumsily trying to position himself as a UCP leader-in-waiting in case Kenney's leadership collapsed following the news of a potential RCMP investigation. 
Jean has provided copies of emails and text messages showing that he contacted the UCP board of directors, Kenney and Harper months ago to raise concerns about Callaway situation, only to receive no response from Kenney.
As Premier Rachel Notley noted to the media today, if the leader of another major political party was tied up in such an investigation, the UCP would be calling for their resignation. Notley is right, but do not expect Kenney to step aside anytime soon.
With the conservative political establishment rallying to Kenney's defence, barring criminal charges being laid or Kenney-connected UCP organizers being perp walked in handcuffs, it is unlikely he would step aside because of or even during the course of this potential RCMP investigation. And even if Kenney did step aside, Jean now seems like a very unlikely choice to replace him. The role of interim leader would be a better fit for Olds-Didsbury-Three Hills MLA Nathan Cooper, who ably filled the role as interim leader during the UCP leadership contest.
An RCMP investigation is serious business and would take time before coming to a resolution, meaning that it would likely not be until after the election that Albertans learn the results of an investigation. I have heard some calls for Notley to delay the election call until after this potential investigation is concluded, pushing beyond Alberta's unique three-month fixed election window, which seems unlikely but not impossible.
Even with a significant lead in most public opinion polls, the timing of this announcement is bad news for the UCP. It is without a doubt that we will hear leaders and candidates from the other parties use the words "UCP" and "RCMP" in the same sentence very frequently over the next few weeks.
NDP put health care on their pre-election legislative agenda
Lieutenant Governor Lois Mitchell is scheduled to read the Speech from the Throne on Monday, March 18, and the New Democratic Party government is expected to introduce health care legislation as a flagship bill in what is expected to be a short spring session of the Legislature.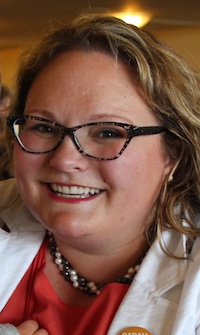 The Throne Speech and Bill 1: Protecting Public Health Care Act, could be the last big pre-election opportunity for the NDP to push forward an election narrative on an issue that plays to their strengths.
Public health care is traditionally a strong issue for the NDP and stability in the health care system has been a hallmark issue for the NDP government. Health Minister Sarah Hoffman has steered the public health care system clear of the perpetual lurch from crisis to crisis that happened under the old Progressive Conservative governments.
It is unknown how many days or weeks the NDP plan to take for this spring session, but I am told that many NDP staffers and organizers are already "on vacation" from their day jobs working hard on campaigns across the province. 
---
UPDATE!
CBC has released a report report with new information related to the collusion between the Kenney and Callaway campaigns during the 2017 UCP leadership contest: "The leaked cache of documents show Kenney's campaign provided Callaway with resources including strategic political direction, media and debate talking points, speeches, videos, and attack advertisements, all aimed at undermining Kenney's main political rival, Brian Jean."