When the Legislative Assembly resumes for its fall sitting on Monday, there will be a new seating plan.
A new Official Opposition United Conservative Caucus made up of twenty-two former Wildrose MLAs and six former Progressive Conservative MLAs will make its debut.
Richard Starke of Vermilion-Lloydminster will continue to sit as a lone PC MLA and former UCP MLA Rick Fraser of Calgary-South East will join exiled former Wildrose MLA Derek Fildebrandt as Independent MLAs. Former New Democratic Party MLA Karen McPherson will join Greg Clark in doubling the Alberta Party Caucus. And sitting alongside Premier Rachel Notley in the government front-benches will be newly appointed Minister of Infrastructure Sandra Jansen, who left the PCs to join the NDP last November.
Leading the new United Conservative Party Caucus will be former Member of Parliament Jason Kenney, who won yesterday's leadership vote with 61 percent, defeating former Wildrose Party leader Brian Jean, who finished with 31 percent, and Calgary lawyer Doug Schweitzer, who finished a distant third with 7 percent.
Kenney does not have a seat in the Assembly and indicated today that Calgary-Lougheed MLA Dave Rodney will resign on November 1, 2017 in order to create a by-election for his party's new leader. Rodney was first elected in 2004.
As the new leader of the Official Opposition, Kenney will face some immediate issues as the Assembly reconvenes. He will need to reorganize his caucus office staff, reassign his party's MLAs to new critic roles, and set an opposition agenda for the next 16 months. Kenney will do his best to avoid the bozo–eruptions that plagued the former Wildrose MLAs in his UCP caucus and pivot to issues that will solidify his party's conservative base.
As Kenney enters his new role as the new face of Conservatism in Alberta, the NDP will hope that Albertans forgive their more unpopular policies when reminded of the new UCP leader's more bizarre social conservative views and rhetoric.
Education Minister David Eggen will introduce legislation making it illegal for schools to "out" students who join gay-straight alliances. Bill 24: An Act to Support Gay-Straight Alliances will reopen an issue that had conservative politicians tying themselves in knots after Kenney told a Postmedia editorial board that he would support teachers outing students who join GSAs.
Eggen has said most schools have been working with the province to establish codes of conduct against discrimination and adopt policies to protect LGBTQ youth, but a small group of mostly publicly-subsidized private schools are resisting. This bill could reignite the debate over the existence of publicly-subsidized private schools, some of which charge tens of thousands of tuition per student in order to attend.
Despite calls from their political allies, Notley's NDP government has avoided overhauling the structure of Alberta's school system. But open resistance by private schools over GSAs, and by publicly-funded Catholic Superintendents wanting to dumb-down the Sexual Education curriculum, could force a debate over accountability of public funds being provided to these religious schools.
Kenney has been a vocal supporter of the Catholic schools, claiming that Notley's opposition to a dumbed-down Sexual Education curriculum is the "statist ideology of the NDP on steroids."
Of course, Notley is not telling publicly-funded Catholic schools not to teach Catholicism, she is telling them that they must teach consent and acknowledge the existence of homosexuality (welcome to the 21st century).
Alberta is one of a few remaining provinces that provides full public funding to Catholic schools. Former PC MLA David King, who served as education minister from 1979 to 1986, has collected close to 1,000 signatures in an online petition demanding a referendum on the future of publicly funded Catholic schools in Alberta.
On the flip-side, as Kenney enters his role as UCP leader, he will hope that Albertans forgive his more bizarre social conservative views and rhetoric when reminded of the NDP's more unpopular policies.
Repealing farm safety laws and the government's climate leadership plan, including the carbon tax and phase-out of dirty coal-fired power plants, were two of his key promises, along with much chest-thumping about withdrawing from Canada's equalization program (which is not something any province can do, because the funds are collected through Canadian federal income taxes, not by the provinces).
We can expect Kenney to spend a lot of time criticizing Prime Minister Justin Trudeau, who has developed a relatively friendly working relationship with Notley's government on issues ranging from oil pipeline construction to climate change. With deep connections to the Conservatives in Ottawa, expect a Kenney-led UCP to march in lockstep with their federal cousins on these issues.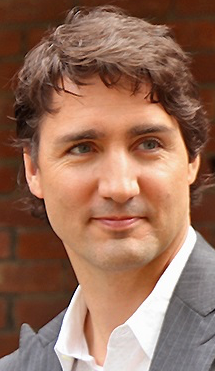 Notley's NDP subtly shifted their messaging last year, focusing on launching new programs and projects they argue will "make lives better for Albertans." This will provide the NDP with a significant contrast to the Kenney-led UCP, who they will argue would attack public services and hurt Alberta families.
Kenney has said that if he becomes Premier in 2019, the months that follow would be known as the "Summer of Repeal" as his government would immediately move to repeal legislation passed by the NDP since 2015. The trouble with Kenney's promise to repeal all of the NDP's agenda is that, despite anger from conservatives still bitter from losing the 2015 election, some of the changes introduced by Notley's NDP are popular among Albertans.
Would a UCP government cancel the construction of the Cancer Treatment Centre and the Green Line in Calgary or the new hospital in south Edmonton? Would a UCP government increase school fees and cancel the $25/day childcare program? Would Kenney close schools and hospitals, like his political role model Ralph Klein did in the 1990s? Expect the NDP start asking these questions when MLAs meet in Edmonton tomorrow.
This weekend's UCP leadership vote and the resumption of the Legislative session tomorrow marks a huge change in Alberta's political landscape. Alberta politics has changed drastically over the past two years, and even the past decade. The next few weeks, and the next 16 months, in Alberta politics will be fascinating to watch.