A short few months ago, it almost felt inevitable that the Wildrose Party would sweep into a majority government at the next election. Their support in the polls was skyrocketing and the 43-year governing Progressive Conservatives looked corrupt, broken and battered. But over the past few weeks, it appears the Official Opposition is stumbling into disarray.
Leader Danielle Smith's plans to reenergize her party after its four recent by-election loses were sabotaged by social conservative party activists who rallied to reject a motion in support of equality at the party's recent annual meeting. The defeated motion would have pledged the Wildrose to defend the rights of all people, "regardless of race, religious belief, colour, gender, physical disability, mental disability, age, ancestry, place of origin, marital status, source of income, family status or sexual orientation of that person or class of persons." The vote has cast a shadow over the party.
After spending two years trying to distance herself from the "Lake of Fire" comments that cost the Wildrose its chance of winning the last election, it appears that Ms. Smith is back to square one.
The defeat of the motion led Terrence Lo, the party's vice-president in Calgary-Glenmore, to publicly resign.
"This vote confirmed to me that the misguided angry beliefs of a minority of the rank and file holds actual sway in party policy," Mr. Lo wrote on his blog.
Lawyer Chris Bataluk, who ran for the Wildrose in Edmonton-Decore in the 2012 election, posted a stinging critique of his now former party on Facebook today.
"At this point I feel that the Wildrose Party was a noble but failed experiment," Mr. Bataluk wrote. "It is of little joy to participate in a party that allows itself to be branded as the party of backward homophobes."
Mr. Bataluk also noted that he did not renewed his party membership when it expired in August 2014.
Mr. Bataluk's Facebook post was notably "liked" by Little Bow Wildrose MLA Ian Donovan. Mr. Donovan's colleague, Joe Anglin, recently left the Wildrose Caucus to sit as an Independent MLA, citing an internal civil war.
The opposition party's sudden turn is an important reminder of how quickly a party, or a leader's, political fortunes can turn from good to worse.
Ms. Smith still has time to turn her party's fortunes around, but the Wildrose Party is increasingly beginning to look like a flash in the pan. The party has a dedicated base of supporters and has shown its ability to raise significant amounts of money, but it now struggles to find relevance in a post-Alison Redford political environment. Can the Wildrose Party be more than a protest party?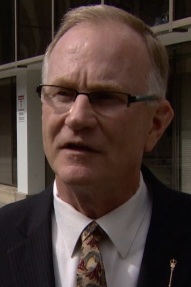 While PC Premier Jim Prentice is still surrounded by many of the MLAs and party activists who stood loyally with Ms. Redford until her spectacular end, he has skillfully distanced himself from his predecessor's legacy. The PC Party is once again masterfully attempting to reinvent itself in the image of its new leader.
After 43 years in power, it seems that anytime an opposition party gets close to defeating the PCs, they soon get knocked out. Not long after Laurence Decore led the Liberal Party to near victory in 1993, infighting and floor crossing destroyed any opportunity of a second chance at unseating the PCs.
Perhaps a sign of the PC Party's versatility are two key players from Mr. Decore's 1993 surge who now sit comfortably in the government ranks. Former Liberal MLA Mike Percy is now Mr. Prentice's Chief of Staff and Gene Zwozdesky, first elected as a Liberal MLA, is now a PC MLA and the Speaker of the Assembly.
While the Wildrose Party has proven itself to be a tough and aggressive opposition, it is very much a party of disgruntled former PC supporters. While the party's roots can be traced back to Alberta Alliance formed by former Social Credit leader Randy Thorsteinson in 2002, the Wildrose Party did not begin to gain real support until it started attracting former PC members like Ms. Smith, Shayne Saskiw, Shannon Stubbs, Rob Anderson, Guy Boutilier, and Heather Forsyth.
Those disenchanted Tories took a big political risk when they stepped out of line with Alberta's Natural Governing Party to help start the Wildrose. The dangerous question for Ms. Smith is whether they are beginning to regret making that choice?