Garth Rowswell defeated Ben Acquaye, engineer Darrel Howell, past Battle River-Wainwright Progressive Conservative candidate Blake Prior, former mayor of Marwayne Jenelle Saskiw, and Eileen Taylor (who is married to the current MLA for Battle River-Wainwright) to secure the United Conservative Party candidacy in the new Vermilion-Lloydminster-Wainwright district.
Rowswell is a Lloydminster-based financial advisor with Edward Jones. He previously served as the secretary of the local UCP association and as campaign manager for Vermilion-Lloydminster Wildrose Party candidate Danny Hozack in the 2015 election.
Two-time Wildrose candidate Hozack was seeking the UCP nomination in this new district, but was deemed ineligible to run by the UCP. A letter to Hozack from UCP executive director Janice Harrington stated "a background review of your social media accounts and other online statements has been completed and upon review of this research, the Nominations Committee has deemed you ineligible."
"…there was a significant number of posts and statements that you have made or shared that would harm the reputation of the UCP and cause great offence to a large number of Albertans if they were made public by our opponents," wrote Harrington, who then listed examples of the offending material, which she states included a post that shares a request to "Save Europe, the West, the World from Islam" and the republishing of statements and writings of conspiracy theorist Alex Jones.
Incumbents from both districts, UCP MLA Wes Taylor and lone-Progressive Conservative Richard Starke, have announced their plans to not seek re-election in 2019.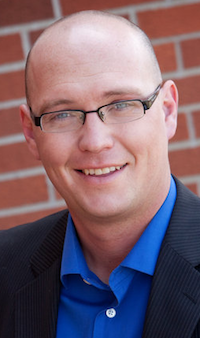 UCP members in Spruce Grove-Stony Plain will select a candidate on November 30, 2018. CLAC representative Mathew Clark, Jerry Semen, and Spruce Grove City Councillor Searle Turton are seeking the UCP nomination in this district. Semen has been endorsed by UCP MLA Tany Yao, Conservative Member of Parliament Garnett Genuis and former Wildrose Party leader Brian Jean.
Members of the New Democratic Party have nominated MLA David Eggen in Edmonton-North West and MLA Richard Feehan in Edmonton-Rutherford.
---
Here are a few of the latest updates to the list of candidates nominated and seeking nomination to run in Alberta's next provincial election:
Airdrie-Cochrane – Steven Durrell is seeking the NDP nomination in this district north of Calgary. Durrell is a Telus dispatcher and trustee for the Telus Corporation pension plan. He has been a shop steward for the United Steel Workers. "My priorities lie in ensuring that our social services, like healthcare, education, or programs for people with disabilities, continue to receive the funding they require to be effective," Durrell said in a press release from his campaign.
Airdrie-East – Alex Luterbach has been nominated as the Alberta Party candidate. Luterbach has worked as a Retail Development Regional Analyst with Nestlé.
Calgary-Glenmore: Scott Appleby has been nominated as the Alberta Party candidate in this district. He is the owner of Appleby Painting and co-founder of GrayApple Inc.
Calgary-Peigan – Herjinder Seran is no longer seeking the Alberta Party candidate in this district.
Camrose – Former Edmonton-Ellerslie Wildrose candidate Jackie Lovely defeated former Strathcona-Sherwood Park Wildrose candidate Rob Johnson, former Calgary-South East Wildrose candidate Brandon Lunty, and former Wetaskiwin-Camrose Wildrose candidate Trevor Miller will face casino manager Dawn Anderson to secure the UCP nomination.
Edmonton-Ellerslie – Sherry Adams is seeking the UCP nomination. Adams is currently serving her second term representing Ward I on the Edmonton Public School Board.
Edmonton-Riverview – Kara Barker was acclaimed as the UCP candidate after her challenger, Shawn McLeod, withdrew from the contest. Barker is a crown prosecutor with Alberta's Department of Justice.
Lac Ste. Anne-Parkland – Leah Wood is once again is seeking the UCP nomination in this district. Wood ran in the UCP nomination contest held in August 2018 before Dale Johnson was removed as a candidate. Wood was a member of the UCP interim board and was widely considered to be the favourite of the party establishment in the first nomination contest. Shane Getson is also seeking the UCP nomination in this district.
Lesser Slave Lake: Pat Rehn defeated Brenda Derkoch, John Middelkoop, and Juliette Noskey to secure the UCP nomination in this rural northern Alberta district. Jim Sparks candidacy was not accepted by the UCP and Garrett Tomlinson withdrawn and endorsed Rehn. Rehn is the owner of AAA Precision Industries and Precision Crane and Rentals.
Lesser Slave Lake is one of two electoral districts that have been given special status under Section 15(2) of Electoral Boundaries Commission Act, which permits a geographic size that yields a population between 25% and 50% below the average electoral division.
Livingstone-Macleod – Allen Maclennan and Justin Murphy have withdrawn from the UCP nomination contest.
St. Albert – Cameron Jefferies has been nominated as the Green Party candidate. Jefferies is an Assistant Professor at the Faculty of Law and the University of Alberta where he researches environmental law, natural resource law, ocean law and animal law and sustainability law.
If you know any candidates who have announced their intentions to stand for party nominations, please send me an email at david.cournoyer@gmail.com. I will add them to the list. Thank you!