Today's by-election in Calgary-Foothills is the first major litmus test for Alberta's political parties in the post-Progressive Conservative political world. After forty-four years of PC Party-government in Alberta end earlier this year, politics in this province could still be in flux.
When Rachel Notley led NDP candidates to victory in fifteen constituencies in the city on May 5, 2015, the "Orange Wave" broke at the boundaries of Calgary-Foothills as conservative voters re-elected Progressive Conservative leader Jim Prentice as their MLA (Mr. Prentice the triggered the by-election when he resigned as MLA on election night).
Despite considerable conservative strength in Calgary-Foothills, the NDP have willingly turned low expectations into high stakes by pouring significant resources into this by-election. Ms. Notley has personally visited the constituency at least three times to campaign alongside Bob Hawkesworth, a well-known candidate with thirty-years of experience in municipal and provincial office in Calgary.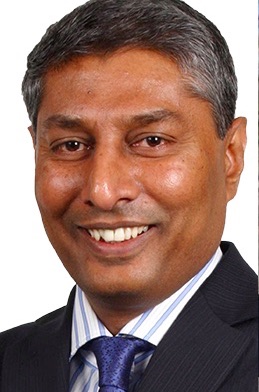 Mr. Hawkesworth's campaign has released impressive endorsements from some unlikely figures – former Calgary Mayor Rod Sykes, former PC MLA Gordon Shrake, former Liberal candidate Brian Edy, and current city councillors Diane Colley-Urquhart and Druh Farrell – to demonstrate a broad support for his candidacy.
Talk in political circles is that he would be a shoe-in for a cabinet spot if elected, maybe as Minister of Minister of Jobs, Skills, Training and Labour or Minister of Infrastructure.
But the decline of the international price of oil and recent energy-sector layoffs may have voters in this constituency sticking with their conservative options. The opposition parties have been quick to blame NDP plans to review resource royalties for making the economic situation worse.
The war of words in the by-election got nasty after it was discovered that a Chinese-language pamphlet circulated by Wildrose Party candidate Prasad Panda's campaign accused the NDP of being communists. The Wildrose campaign claimed the translation was unintentional but it is difficult to believe this would be a mistake.
There is a reason why the communist message was only included in the Chinese-language material. According to data from the 2011 National Household Survey, 12.4% of homes in Calgary-Foothills identify Chinese as their household language and 24.1% of the population in the constituency is of Chinese ethnic origin.
Instead of repudiating Mr. Panda's claims, Wildrose leader Brian Jean doubled down on the communist accusations, telling NewsTalk770 yesterday that the NDP "are the most socialist out of any party in Canada."
The presence of an increasingly depressing PC Party, represented by candidate Blair Houston could spoil an easy Wildrose victory. Mr. Houston's campaign material claims that "only the moderate can defeat the extremes," sending a strong message that there is still significant distrust between the two conservative parties.
The split between Wildrose and PC conservatives is evident among conservative activists on the internet.
An army of Wildrose twitterati launched online attacks yesterday against Calgary-North West PC MLA Sandra Jansen for her support of former television news anchor Nirmala Naidoo, who is running as the federal Liberal candidate in Calgary-Rocky Ridge, which overlaps with the Calgary-Foothills constituency.
Ms. Jansen responded that she is not a member of the federal Conservative Party and is under no obligation to support their candidates (her pragmatic reply is unlikely to appease her Wildrose critics).
As litmus tests, by-elections can be indicators of citizens approval or disapproval of a governing party at a given time, but by-election results are not necessarily indicators of how voters will cast their ballots in the future.
The Progressive Conservatives swept four by-elections in October 2014, including one in Calgary-Foothills, leading many political observers to believe that Mr. Prentice was an unstoppable political juggernaut. Only ten months later, Mr. Prentice is gone, the NDP have a majority government, the Wildrose rebounded into official opposition and Alberta has been thrown into a new political reality.
It is anyone's guess what comes next after today's by-election in Calgary-Foothills.
Unofficial results from today's by-election will appear on the Elections Alberta website after 8:00 p.m.