NDP leader Rachel Notley has asked Lieutenant Governor Lois Mitchell to not sign Bill 22: Reform of Agencies, Boards and Commissions and Government Enterprise Act when it passes third reading.
It is clear that the best interests of Albertans would be served by allowing the Office of the Election Commissioner to continue its investigations into violations of Alberta's elections laws, an unlikely outcome if Bill 22 passes, but it is both a serious request and a risky and potentially ineffective political move to ask the Lieutenant Governor to intervene (as she is likely to decline, or worse, simply not respond to the request). 
That said, the Lieutenant Governor does have a power known as reservation, which has rarely been exercised over Canadian history, and probably for good reason. The powers exist in Section 55 of the Constitution Act, and explained plainly, it means the Lieutenant Governor may adopt one of three courses of action in regard to any legislation passed by the Assembly: they may assent, they may "withhold" assent, or they may reserve their assent for "the Signification of the Queen's Pleasure.".
I am aware of two examples in recent history in which a Lieutenant Governor opted to withhold Royal Assent to a bill passed by a provincial legislature.
In 1937, Lieutenant Governor John Bowen refused to give Royal Assent to three bills passed by Premier William Aberhart's Social Credit government, including the Accurate News and Information Act, which would have forced newspapers to hand over the names and addresses of their sources to the government, and to print government rebuttals to stories the provincial cabinet objected to. The unconstitutionality of the three bills was later confirmed by the Supreme Court of Canada.
In 1961, Saskatchewan Lieutenant Governor Frank Bastedo opted to withhold Royal Assent for a mineral rights bill, which was later approved through an order-in-council passed by the federal cabinet in Ottawa.
There have been two recent cases in Alberta's history where Lieutenant Governor's have publicly mused about withholding assent.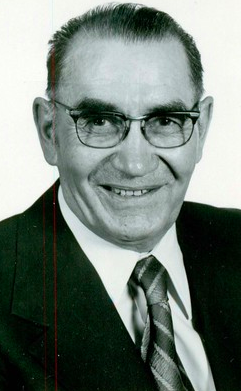 In 1977, Lieutenant Governor Ralph Steinhauer, the first person of Aboriginal heritage to be appointed to the post, considered withholding Royal Assent and publicly spoke against Bill 29:The Land Titles Amendment Act.
The bill introduced by Premier Peter Lougheed's PC government was designed to prevent Aboriginal land claims in the northern Alberta, including the oilsands producing areas.
And in 2000, Lieutenant Governor Lois Hole publicly suggested she might have a long talk with Premier Ralph Klein before granting Royal Assent to Bill 11, a controversial health care bill.
And in one of the most odd-ball political plays including the  Lieutenant Governor: the Kudatah. Opponents of Notley's NDP government collected signatures for a petition to present to the Lieutenant Governor to hold a a plebiscite on the carbon tax and Farm safety laws or else they would enact a secret clause in the Elections Act to overturn the results of the May 2015 election (or something like that).
With everything else that is going on lately, I don't think Albertans need or want a repeat of that.