It was supposed to be an event highlighting an effort to recruit more conservative women into politics in Alberta, but it was overshadowed by the news that former Prime Minister Stephen Harper plans to personally campaign against New Democratic Party MLA Sandra Jansen in the next provincial election. 
Laureen Harper told a gathering at the launch of the She Leads group that she and her husband plan to campaign in the next election for whoever the United Conservative Party candidate is in their home Calgary-North West district. 
For UCP activists, and Jason Kenney in particular, the fight in Calgary-North West likely feels personal. Jansen was elected as a Progressive Conservative in 2012 and re-elected in 2015 before crossing the floor to the NDP in 2016. But Conservative anger was directed at Jansen before her floor-crossing.
Jansen's support for her friend Nirmala Naidoo, who ran as a Liberal candidate in the 2015 federal election, drew the ire of the legions of federal Conservatives who were moving to take over the PC Party following its defeat in the 2015 election (Naidoo's Conservative competitor, now Member of Parliament Pat Kelly, is endorsing UCP nomination candidate and pipeline lobbyist Sonya Savage).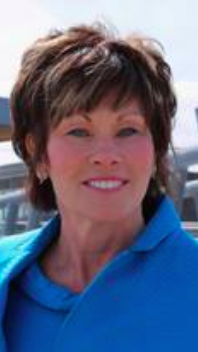 Jansen attempted a mount a campaign for the leadership after her party's disastrous results in the last election but was all but drummed out of the party by social conservatives allied with Kenney.
Her moderate views on social issues like abortion and rights for sexual minorities, as well as her role as a former communications manager and key supporter of former premier Alison Redford contributed to the mounting tension from more hard-line conservatives.
Her comment to her former colleague and now Conservative MP Len Webber that he "should go back to being an electrician" smacked of Tory elitism.
Jansen accused Kenney of wanting to destroy the PC Party in his plans to merge with the Wildrose Party. And when push came to shove at the PC Party's annual convention in 2016, Jansen was shoved hard by social conservative activists and soon after decided to leave the party.
She joined the NDP and was appointed Minister of Infrastructure in 2017.
For Conservative partisans, this was the biggest betrayal. 
As Minister of Infrastructure, Jansen has a powerful spot at the cabinet table, allowing her to champion the construction of big capital projects like the new Calgary Cancer Centre and the completion of the city's ring road and the Green Line C-Train route. 
Jansen plays a big role in Premier Rachel Notley's charm offensive in Calgary, but her tendency to get involved in petty arguments with Conservative partisans on social media distracts from the NDP government's narrative. As I have written in the past, she could probably spend less time arguing on Twitter and more time trying to boost her government's fortunes in Calgary.
Uniting the Right meant CPC-UCP unity too
Regardless of whether Jansen wins or loses the next election, she should take it as a complement that a Conservative heavy hitter like Harper would personally campaign against her. She should wear it as a badge of honour.

Harper likely remains popular among Conservatives in particular and Calgarians in general, and his support for Kenney's UCP is not surprising. Harper endorsed Kenney's leadership bid last year and was rumoured to be one of the driving forces behind the scenes in the PC-Wildrose unity referendum last year.
Harper is now the chairman of the International Democratic Union, an international club of right-wing political parties from 63 countries. His congratulatory tweet to extreme right-wing Hungarian Prime Minister Viktor Orbán in April 2018 raised eyebrows among political watchers. Orbán was re-elected after campaigning on a platform that included hostile anti-immigrant rhetoric. 
But the federal Conservative connections to the UCP go deeper than Harper. Organizationally, the UCP has become an extension of the Conservative Party of Canada in Alberta, with most Conservative MPs actively involved or endorsing candidates in UCP nomination races. This is a significant change since the 1990s, when the provincial PC Party and the federal Reform Party were at each other throats.
Despite forming the opposition, the UCP are not the underdogs going into the next election. The next election campaign will represent the first time in more than 25-years that the dominant federal and provincial conservative parties in Alberta will be marching in lock-step.
While this may give Conservatives a big boost in an election campaign, it is yet to be seen whether a UCP government would stand up for the interests of Albertans over partisan gain if faced by a Conservative government in Ottawa.
Not first time a Calgary-North West MLA targeted
It is reminiscent of another election in Calgary-North West more than two decades ago. Liberal MLA Frank Bruseker had represented the district since 1989 and had become a major thorn in the side of Premier Ralph Klein going into the 1997 election.
Bruseker was described at the time as being a relentless and ferocious critic of Klein during the Multi-Corp Inc. share affair, in which the premier was accused of promoting a company his wife had shares in. 
It was reported during that campaign that PC Party campaign manager Rod Love had a poster hanging in his office of Bruseker framed by the crosshairs of a rifle scope.
The PCs poured significant resources into Calgary-North West and, when the dust settled in March 1997, Bruseker was unseated by Tory Greg Melchin by a margin of 1,964 votes.