Thirty-two candidates will be listed on the ballot in the Feb. 22 by-election to fill Edmonton City Council's Ward 12. With this many candidates on the ballot, it could be challenging for voters to choose who would best represent them on city council. It will also be challenging for those 32 candidates to break from the pack and distinguish themselves with less than a month until election day.
Here are some ways these 32 candidates might break from pack.
Name recognition
Having voters who already recognize your name will be an advantage for some candidates, as long as that recognition is positive. Because there are no formal political parties at the municipal level, all candidates will be running on their own names.
Laura Thibert has been the Catholic School Board Trustee from the area since 2010 and was briefly nominated as a Wildrose Party candidate before the 2015 election.
Balraj Manhas has been spokesperson for the United Cabbies during the recent city council debates about allowing Uber to operate in Edmonton. He  was disqualified as a candidate in a Progressive Conservative nomination contest in early 2015.
Mohinder Banga was briefly a candidate for the federal Conservative nomination in Edmonton-Mill Woods in 2015 before being disqualified.
Don Koziak has run in at least eight municipal and provincial elections since 1995, including the mayoral race in 2007 and briefly in 2010, but he has never run as a candidate in this area of the city. He was the Wildrose Party candidate in Edmonton-Glenora in 2012 and 2015.
Mike Butler ran as a Liberal and New Democratic Party candidate in this area in various provincial and federal elections since 2008. In 2014, he wrote an open letter explaining why he was leaving the Liberals to join the Alberta Party.
Arundeep Singh Sandhu was until a few months ago the Vice-President of Organization of the Progressive Conservative Party.
Door Knocking/Canvassing
There is no better way to identify your supporters and meet voters than showing up on their doorstep and ringing their doorbell. If you are a voter who lives in Ward 12, there is a very real possibility that you might have 32 different candidates knocking on your door before Feb. 22, 2016. Don't be surprised to see candidates waving to traffic at busy intersections during rush hour, shaking hands at Tim Horton's or showing up in droves at any community event before Election Day.
All-Candidate Meetings
There are already numerous all-candidate forums being organized by different community groups and organizations in Ward 12. With 32 candidates in the race, there might be little value in holding traditional question and answer forums, which will be time consuming, lengthy and uninteresting. Other candidate meeting formats, like the speed dating-style events held in the 2013 election, might prove to be more valuable for candidates and voters.
The City of Edmonton is not hosting an official all-candidates forum during this by-election. The Women's Advocacy Voice of Edmonton is hosting a forum on Feb. 5, 2016 at the Mill Woods Seniors and Multicultural Centre and the Mill Woods Presidents' Council is hosting a forum on Feb. 17, 2016 at J. Percy Page High School.
Getting ahead of the issues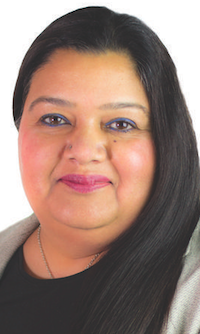 It is always difficult to determine what the defining issue of any election campaign will be, but that will not stop candidates from trying to get ahead of issues that are on the radar of voters in Ward 12.
A number of candidates, including Nav Kaur, Balraj Manhas, Mohinder Banga, Arundeep Sandhu and Danisha Bhaloo, called on council to delay the vote on the new bylaw to govern vehicle-for-hire businesses that would include Uber until after the by-election. Nav Kaur outlined her position on her campaign blog.
Sam Jhajj is hosting an open house at his campaign office to discuss and provide input into developing policies that can prevent domestic violence.
Three candidates are calling on the city to delay construction of LRT to southeast Edmonton. Don Koziak told CBC that money going toward LRT would be better spent improving the city's roads and intersections. Dan Johnston told basketofyegs.com that he would delay all future LRT construction. Kelly Kadla told the Edmonton Journal he wants a moratorium on the Valley LRT Line.
Gimmicks
Gimmicks might not be the best word, but candidates should be expected to use different tactics to get attention for themselves and the issues they are focusing on during this campaign.
Endorsements
Endorsements from prominent community members will not win an election but they can lend credibility to candidates and their campaigns.
Nav Kaur has received the endorsements of Edmonton-Ellerslie MLA Rod Loyola, outspoken Catholic School Trustee Patricia Grell, Public School Board Trustee Michael Janz, former city councillor Michael Phair and recent federal Liberal candidate Beatrice Ghettuba.
Danisha Bhaloo has received the endorsement of former Progressive Conservative MLA and former mayor Stephen Mandel, former Edmonton-Glenora PC MLA Heather Klimchuk and former Ward 5 city council candidate Dan St. Pierre, who is serving as her official agent.
Laura Thibert has an endorsement from fellow Catholic Trustee Debbie Engel.
Don Koziak has the support of former MP and MLA Brent Rathgeber, who is serving as his official agent.
The 32 candidates in Ward 12
Here is the list of candidates who have registered their intentions to run, along with links to their websites and social media accounts. I will be posting any updates to the Ward 12 by-election webpage.
Shani Ahmad [facebook]
Victor Viorel Bujor [facebook]
Andrew Gorman
Kelly A. Kadla
Rory Koopmans
Terry James McKinnon [twitter]
Nirpal Sekhon
Yash Pal Sharma [facebook]
Jagat Singh Sheoran [facebook]
Jeri Stevens [facebook]
Stephen Wutzke