Robbing Peter to pay Paul…
…or robbing the Liberals and NDP to pay the Wildrose Alliance. The PC MLA-dominated Legislative committee responsible for allocating funds to Assembly caucuses voted to give in to Wildrose Alliance demands for increased caucus funding, but it came at the expense of the other three parties caucuses. While the 67 MLA PC caucus will barely notice the decrease, the slightest decrease in funding is the difference between a one more staff member or not for the opposition caucuses. Chalk this one up to another round of institutional micro-management and political games by Speaker Ken Kowalski.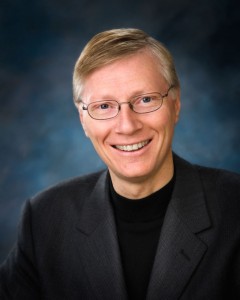 Cabinet Shuffle
A cabinet shuffle led to two first term backbench MLAs replacing two Cabinet Ministers seeking the leadership of the Progressive Conservative Party. Wetaskiwin-Camrose MLA Verlyn Olson replaces Alison Redford as Justice Minister and Lethbridge-West MLA Greg Weadick replaces Doug Horner as Minister of Advanced Education & Technology. Red Deer-South MLA Cal Dallas replaces Doug Griffiths as the Parliamentary Assistant to the Minister of Finance, who is now Minister Lloyd Snelgrove.
Readers may remember Mr. Olson from his controversial motion on the Public Accounts Committee in 2010, which tried to strip the autonomy of the committee's chairman, Edmonton-Gold Bar Liberal MLA Hugh MacDonald. Fun fact: Mr. Weadick is a decedent of Guy Weadick, the founder of the Calgary Stampede.
Calgary's new Political Minister
Filling Ms. Redford's former position as political minister for Calgary is long-time Calgary-Cross MLA and Minister of Children & Youth Services Yvonne Fritz.
Bitumen!
The Provincial Government and North West Upgrading announced that a deal had been reached to begin the construction of the first phase of a new upgrader near Fort Saskatchewan. Premier Ed Stelmach called it "a bold step", but that was not good enough for NDP MLA Brian Mason. Mr. Mason made the point of attacking Premier Stelmach, saying that despite past promises to keep upgrading jobs in Alberta, more jobs have moved to the United States.
Blakeman aims for Liberal leadership
Edmonton-Centre MLA Laurie Blakeman announced yesterday that she is seeking the Liberal leadership. The four-term opposition MLA is the first candidate to enter the contest to replace outgoing leader David Swann. In her speech yesterday, Ms. Blakeman, the party's Deputy Leader, explained that she had toyed with the idea of joining the new Alberta Party, but later decided to stay with her current party.
Ms. Blakeman is one half of an Edmonton political power couple with her husband Ben Henderson, who is the City Councillor for Ward 8.

Ms. Blakeman's second V-log takes a creative angle at explaining the political spectrum.
Lukaszuk weighing his options
A well-placed source has informed this blogger that Employment & Immigration Minister Thomas Lukaszuk has been weighing his options about joining the PC leadership contest.
Second Alberta Party leadership candidate
Calgarian Tammy Maloney has announced that she is seeking the Alberta Party leadership. Ms. Maloney is an entrepreneur, a former Oil & Gas business analyst and IESE MBA. She also worked for the Clinton Foundation in Nigeria. Ms. Maloney's only other challenger so far is Hinton Mayor Glenn Taylor, who entered the contest two weeks ago.
Unions call for fair revenue
At a joint media conference yesterday morning, the Alberta Federation of Labour President Gil McGowan, United Nurses of Alberta Vice-President Bev Dick, Alberta Union of Provincial Employees President Guy Smith, and Health Sciences Association of Alberta President Elisabeth Ballermann called for the Auditor General to investigate the amount of natural resource royalties collected by the provincial government. In advance of next week's provincial budget, the Union leaders want an open debate about Alberta's revenue challenges.
Carter: smooth political operator
Edmonton Journal columnist Graham Thomson focused his latest column on the strategies of paid political operative Stephen Carter. Mr.Carter, who is known for his work for the Wildrose Alliance and Naheed Nenshi's campaign, is a high-profile hire on Ms. Redford's PC leadership campaign. Watch out Rod Love, at this rate Mr. Carter is becoming Alberta's next biggest celebrity political operative.
Morton country no more?
An editorial in the Rocky View Weekly questions whether former Finance Minister Ted Morton will receive the kind of support from Airdrie-Chestermere Tories in the current PC leadership contest that he did in 2006. Five years ago Mr. Morton earned the support of 57% of PC members in that constituency, with 26% supporting Jim Dinning and 17% supporting Premier Stelmach. With the constituency now represented by Wildrose MLA Rob Anderson, it will be interesting to see if conservative voters in that area are still comfortable with Mr. Morton or whether they have found a new political home.
Nomination updates: Calgary Varsity and Edmonton-Centre
The list of declared and nominated candidates for the next provincial election has been updated. The nomination contest to replace two-term Calgary-Varisty Liberal MLA Harry Chase looks to be an acclamation. The only candidate to step forward appears to be Bruce Payne, a Business Representative with Carpenters' Union, Local 2103 in Calgary. Mr. Chase surprised many political watchers when he grabbed the seat from the PCs in a close election in 2004 and was re-elected in 2008 defeating PC Jennifer Diakiw.
The Wildrose Alliance nomination contest in Varsity has drawn three candidates, Justin Anderson, Kevin Dick, and Brian Sembo.
Meanwhile, 26-year old Drew Adamick is seeking the yet to be scheduled NDP nomination in Edmonton-Centre. Mr. Adamick was the 2008 federal Liberal candidate in Cariboo-Prince George, where he placed third behind Conservative MP Dick Harris.
Read more in the Alberta Politics Notes archive.