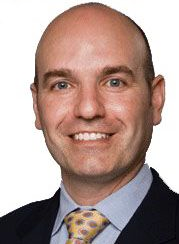 Skeena-Bulkley Valley New Democrat Member of Parliament Nathan Cullen is jumping into Calgary's Stampede celebrations next week to host a workshop on uniting progressives in advance of the inevitable by-election in Calgary-Centre.
On July 11, Mr. Cullen will co-host a workshop with Edmonton-Strathcona NDP MLA Rachel Notley with the goal of sending "Stephen Harper a stinging message in his own backyard that his divisive politics aren't going to cut it anymore."
In 2011, the NDP orange wave made more of a ripple than a splash in Calgary-Centre. Parachute candidate Donna Montgomery earned only 14% of the vote, up from 9% in 2008. It is difficult to imagine any candidate other than a Conservative will win the expected by-election, but it is interesting to see that the NDP are putting some energy into cultivating and engaging potential supporters in this downtown Calgary riding.
Representing the northern British Columbia federal riding through which the proposed Enbridge Northern Gateway Pipeline will travel, Mr. Cullen has been a vocal critic of the development that would export crude oil and bitumen from the Athabasca oil sands to a marine terminal in Kitimat, BC. The NDP launched a spoof website last week in response to claims by Conservative politicians that "radicals" are holding up the public hearing process.
Calgary-Centre Conservative MP Lee Richardson announced his resignation on May 30, 2012 after accepting a job offer to become Principal Secretary to Premier Alison Redford. Mr. Richardson was first elected in this riding in 2004 and was re-elected with 57% of the vote in May 2011.
Conservatives Joan Crockatt and Alderman John Mar have announced their bids to seek their party's nomination. Beena Ashar is the lone candidate seeking the Liberal nomination and past candidate William Hamilton is seeking the Green Party nomination.