Amid a month-long spike in new COVID-19 cases, the Alberta government introduced increased measures and restrictions on businesses that include closing casinos, bar and in-person dining in restaurants, and a province-wide mandatory face-mask requirement. The measures are necessary but come after weeks of feet-dragging by provincial leaders.
Weaker measures introduced two weeks ago proved ineffective but you will not hear Premier Jason Kenney admit it, and you will not hear him call the new measures a lockdown.
Despite loud warnings from physicians, public health professionals and health care unions over the past month that the government was not taking serious enough action to slow and stop the spread of COVID-19, Kenney's government attacked and mocked those calling for some of the same measures he introduced today.
At times it has seemed as as though Kenney was more concerned with not doing anything that might alienate elements of his political base than he was in taking measures to actually stop or slow the spread of the virus. This concern about his voter base appears to also include an avoidance of the word "lockdown," despite it being an appropriate description of what the government has implemented.
The government's new measures still fall short of the "circuit-breaker" lockdown proposed by health care professionals and the more comprehensive plan proposed by New Democratic Party leader Rachel Notley.
As of today, there are 20,388 active cases province-wide and have been 640 deaths caused by COVID-19.
Still no federal app
The measures announced by Kenney still did not include the activation of the federal CovidAlert app in Alberta. The federal app has become one of the latest targets of partisan attacks against Ottawa, with cabinet minister Jason Nixon referring to it as the "Trudeau Tracing App."
Despite the adoption of the ABTraceTogether App early in the pandemic, it has proven ineffective and is reported to have only been effectively used 19 times since it was launched in the spring.
Unlike Alberta's app, the federal app allows contact tracers to track the spread of COVID-19 across provincial boundaries.
Schweitzer shows a little humanity, some leadership potential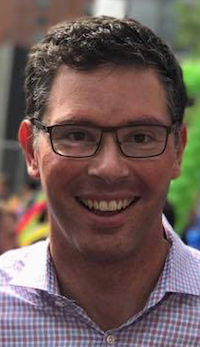 Along with Kenney and Chief Medical Officer Dr. Deena Hinshaw, the press conference announcing the increased measures featured Health Minister Tyler Shandro and Minister of Jobs, Economy and Innovation Doug Schweitzer.
Engaging in a bit of mischief-making, Lethbridge-West NDP MLA Shannon Phillips mused about Schweitzer's performance and potential leadership ambitions. While Phillips' commentary was certainly designed to create mischief, she may have a point.
Compared to Kenney, who remains robotic, unemotional and prone to partisan outbursts, and Shandro, who appears to perpetually carry a giant chip on his shoulder, Schweitzer sounded like a real human being. While he does have a serious 'dude bro' vibe and his comments today were weighed down by business jargon, he was a much clearer and sympathetic communicator than his two colleagues.
Kenney has displayed almost complete command and control over the United Conservative Party and Caucus since taking over as leader in 2017, but he has clearly failed to demonstrate leadership during the biggest crisis in a generation. Recent polls show Kenney's leadership approval ratings have continued to plummet, the NDP are leading in province-wide support, and only 25 per cent of Albertans approve of how the UCP government has responded the COVID-19 pandemic.
Kenney may be in complete control of his party today, but history shows that Conservative parties in Alberta can be ruthless towards leaders who become liabilities at the ballot box. Just ask Don Getty, Ralph Klein, Ed Stelmach and Alison Redford.