Two years ago today Albertans voted to sweep out the old Progressive Conservative government by electing Rachel Notley's New Democratic Party into government.
It was a surreal election that topped off a tumultuous decade in Alberta politics. It used to be said that politics in our province was boring, and that may have been true at one point. But when PC Party members delivered a stunning blow to Ralph Klein in a March 2006 leadership review, politics never seemed to get dull again in Alberta. And while no one in 2006 could, or would, have predicted an NDP win in 2015, the years of PC Party infighting and corruption marked the steep decline of a once proud PC Party establishment.
The 2015 election shows more than anything else how much campaigns matter. Even though Albertans were visibly growing tired of the old establishment conservatives, the PCs were widely expected to win a 13th re-election victory. It was almost hard to imagine any other outcome.
The Wildrose Party, which was a grasp away from forming government in 2012, was decimated by floor crossings in 2014.
On May 5, 2015, the NDP did what only one week early felt unimaginable – they formed a majority government in Alberta. It was a strange and wild election campaign.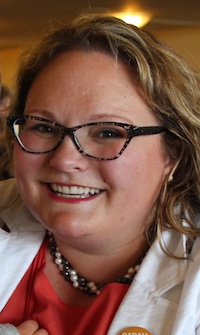 While it looked as if the NDP might form the official opposition in that election, over the course of the election Notley chipped away at Jim Prentice's campaign, gaining momentum through a positive and hopeful campaign that contrasted to the uninspiring institutional campaign presented by the PCs.
From Notley's masterful performance in the televised leader's debate to a train-wreck press conference held by four prominent CEOs, there were many key moments and events that provided a clear indication that the campaign was going well for the NDP and very, very poorly for the PCs.
I had never voted for the NDP in a provincial election until 2015. I had been a supporter of the Liberal Party led by Kevin Taft in the 2000s and was part of the group that tried to build the Alberta Party before the 2012 election. During that time, I frequently scoffed at the NDP as being merely an Edmonton-based vote-splitter and an annoying minor competitor (albeit an incredibly effective annoying competitor).
But in Notley I saw a political leader who had sparked momentum and energy in Albertans. She was progressive, urban, smart and tough – a natural replacement for a tired conservative government that had spent decades squandering and mismanaging Alberta's energy wealth.
As a government, the NDP faced a steep learning curve and have had their highs and lows.
Notley started off with an inexperienced small circle of cabinet minsters. She slowly expanded the cabinet with talent identified from the MLA backbenches of the new government caucus and since then many cabinet ministers have grown into their roles quite comfortably. Health Minister Sarah Hoffman, Environment and Parks Minister Shannon Phillips, Children's Services Minister Danielle Larivee, Energy Minister Marg McCuaig Boyd, Service Alberta Minister Stephanie McLean, Economic Development and Trade Minister Deron Bilous, and Education Minister David Eggen, to name a few, have become some of the strongest and most passionate progressive voices of Alberta's government.
But most of all, Notley has grown into her role as Premier. She was then during the election campaign and remains now the NDP's strongest asset in Alberta.
While they have made some embarrassing political mistakes, enflaming conservative critics along the way (while also inheriting some of the old PC government's bad habits), Notley's NDP government has started to catch its stride.
As I wrote earlier this month, the NDP subtly shifted their messaging over the past few months, focusing on launching new programs and projects that they argue will "make lives better for Albertans," rather than trying to out-flank the conservatives on economic issues. And it is working well for the NDP.
Notley's NDP have reshaped Alberta's political landscape and provided a much needed breath of fresh air into the once stale conservative halls of government. While I would not place a bet on the outcome of the next election, Conservative politicians who brag about dancing a cakewalk back into government in 2019 should be reminded that it might not be that easy.
The mould was broken in the 2015 election. No party should take the votes of Albertans for granted again.