A defamation lawsuit wrapped with a big bow.
Any hope Alberta's Progressive Conservative Party had of making the story of Sandra Jansen's harassment go away is long gone as a political operative working for Jason Kenney's leadership campaign has launched a lawsuit against a strategist who worked for Jansen's now-defunct leadership campaign.
According to a report by the CBC, Alan Hallman claims his reputation suffered "irreparable harm" from a tweet posted by Stephen Carter. Hallman is being represented in the lawsuit by former justice minister Jonathan Denis, who is also supporting Kenney's leadership bid.
The CBC reported that Carter will defend himself against the defamation claim and that the lawsuit is a "bullying tactic."
Sigh. This is simply an intimidation tactic. Nothing to see here folks. Merry Christmas. #pcldr #ableg https://t.co/GVO8GVMYdE

— Stephen Carter (@carter_AB) December 23, 2016
"I believe it's a tactic being used to try to suppress speech around the leadership. And that's one of the reasons that I'm going to fight," Carter told the CBC.
Facing harassment and online threats because of her moderate political views, Ms. Jansen dropped out of the PC leadership race and soon afterward crossed the floor to join the New Democratic Party. It is widely expected she will be appointed to a cabinet position in early 2017.
Hallman and Carter are veteran campaign strategists who have publicly clashed in the past. During the 2014 by-election in Calgary-Elbow, Carter, the campaign manager for Alberta Party candidate Greg Clark, filed a complaint with the CRTC regarding the use of robocalls by the PC campaign in Calgary-Elbow. Hallman was the manager of PC candidate Gordon Dirks' campaign in that by-election.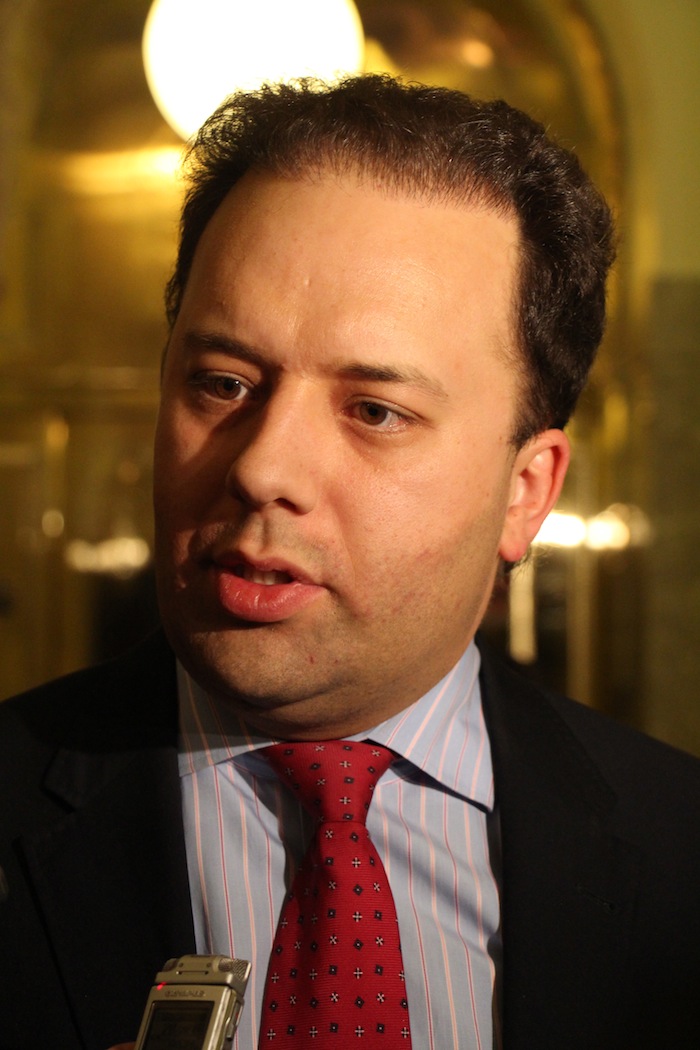 The PC Party released an investigative report last week in response to Jansen's allegations that she was targeted by Kenney's supporters during the party's policy convention in Red Deer. There is digital evidence that the online harassment is real and it is likely the in-person harassment against Jansen was real as well, but the PC Party had little incentive to deliver justice after she joined the NDP.
The PC Party had little to gain by further penalizing or condemning Kenney's supporters, as he appears to be on his way to sweeping the party leadership in 2017. The report was a way to end the story, and the allegation, that could tarnish the PC Party and Kenney's leadership.
Thanks to Hallman, Denis and their lawsuit, the story of how a talented and high-profile woman was pushed out of Alberta's PC Party will live on into 2017.
Merry Christmas, NDP.