Prab Gill won today's by-election in Calgary-Greenway with 27 percent of the vote, holding the northeast Calgary electoral district for his Progressive Conservative Party. The by-election was triggered after the death of popular MLA Manmeet Bhullar in November 2015.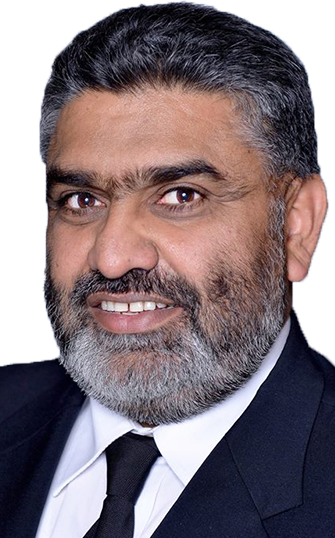 Perhaps demonstrating how high the political stakes were for the conservative opposition parties, the right-wing Wildrose Party delivered a last minute flyer to houses across Greenway attacking Mr. Gill for being a "Justin Trudeau Liberal."
The braintrust at Wildrose Party headquarters, all federal Conservative loyalists, probably didn't consider that Albertans are smart enough to know the difference between federal and provincial politics. And then there is the possibility that Mr. Trudeau, and local Liberal MP Darshan Kang, might actually be popular among voters in northeast Calgary.
Khalil Karbani, the actual Liberal Party candidate (who ran for a Wildrose Party nomination in 2012), placed third with an impressive 22 percent of the vote. As the provincial Liberals have essentially been non-existant in this constituency for some time (they did not run a candidate in 2015), the longtime community association president likely benefited from his own personal popularity and that of Mr. Kang (and Mr. Trudeau, I am sure).
Wildrose candidate Devinder Toor placed second with 23 percent, only three points higher than he placed in last year's general election. Mr. Toor faced allegations of questionable business practices during the campaign which may have hurt his chances. But the loss can also be seen as a rebuke of the Wildrose Party's no holds barred ideological and negative attacks against anyone who disagrees with its positions.
The Wildrose Party's attacks on Mr. Gill probably do not bode well for Wildrose leader Brian Jean's fumbling attempts to convince the PCs to merge with them before the next election. With one by-election win under their belt, the PCs could feel a renewed sense of optimism for their own future electoral prospects.
New Democratic Party candidate Roop Rai placed fourth with 20 percent. Premier Rachel Notley played down expectations in this by-election but a fourth place finish by the NDP candidate, even if was only seven points behind the victor, is a poor finish for a governing party.
The by-election will likely contribute to the narrative that the NDP have lost popularity in Alberta, regardless of the party never actually having won an election in Calgary-Greenway. It is also the start of the narrative that, despite their claims, the Wildrose Party is not the only party that can defeat the NDP – the PCs and the Liberals can now claim they can defeat the NDP as well.
As I wrote earlier this week, it is difficult to tell what impact a single by-election will have on future general elections. An abysmally low voter turnout, at 29 percent, suggests that none of the parties have meaningfully connected with voters in this constituency.
We do know two things. First, the PCs blocked the Wildrose Party from grabbing one of their nine remaining constituencies, which is an important victory for a party that was written off as dead less than one year ago. Second, attacking Justin Trudeau in Calgary might have actually hurt Wildrose chances of winning this by-election.
---
Unofficial results of the Calgary-Greenway by-election from Elections Alberta:
Prab Gill, PC: 2,292 (27.7%)
Devinder Toor, Wildrose: 1,957 (23.6%)
Khalil Karbani, Liberal: 1,870 (22.6)
Roop Rai, NDP: 1,667 (20.1%)
Thana Boonlert, Green: 166 (2%)
Said Abdulbaki, Independent: 146 (1.7%)
Larry Heather, Independent: 106 (1.2%)
Sukhi Rai, Independent: 61 (0.7%)