Progressive Conservative activist Jamie Lall was unexpectedly disqualified for unknown reasons before his party's April 1 nomination meeting in Chestermere-Rockyview, allowing Wildrose PC MLA Bruce McAllister to be acclaimed. After months of campaigning, Mr. Lall lashed out at his party and questioned why he was disqualified when an incumbent MLA who plead guilt to prostitution related charges was allowed to be nominated. Mr. Lall is also the President of the PC association in the neighbouring Calgary-McCall, a position he has not been disqualified from.
@metrocalgary Whatever the phantom reason is, it'd better be worse than a solicitation of a prostitute conviction as that's the bare minimum

— Jamie LaLL (@jamieLaLL) March 31, 2015
"It's like we've become House of Cards," is how one PC Party member described this year's round of PC nominations, which have been riddled with controversy. Bribery allegations led to the resignation of cabinet minister Naresh Bhardwaj as the candidate in Edmonton-Ellerslie and candidate disqualifications in Edmonton-Meadowlark and Edmonton-Decore, as well as disorganization in Bonnyville-Cold Lake have grabbed media attention.
According to the PC Party website, Jonathan Dai has been appointed as the party's candidate in Edmonton-Highlands-Norwood in advance of the April 11 scheduled nomination meeting. Mr. Dai is the President of the Canada-China Council for Cooperation and Development and was the Liberal candidate in the 2000 federal election in Edmonton-Strathcona, where he placed 5,647 votes behind Canadian Alliance MP Rahim Jaffer. While attempting a rematch with Mr. Jaffer in 2004, he narrowly lost the Liberal nomination in Edmonton-Strathcona to Liberal MLA Debby Carlson. Highlands-Norwood is currently represented by NDP MLA Brian Mason.
The PCs are expected to appoint a candidate in Edmonton-Centre after it was unable to nominate a candidate before the March 28 nomination meeting. The PCs last elected an MLA in Edmonton-Centre in 1982.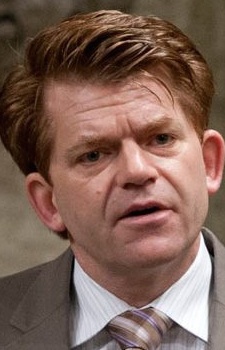 Wildrose Party
New Wildrose Party leader Brian Jean announced that he will run in Fort McMurray-Conklin, which was part of the federal constituency he represented in Ottawa from 2004 to 2014. Mr. Jean will face incumbent PC MLA Don Scott, the Minister of Advanced Education, and NDP candidate Ariana Mancini, a grade 1 teacher and Alberta Teachers' Association activist. Mr. Scott narrowly defeated Wildrose candidate and former Wood Buffalo mayor Doug Faulkner by 470 votes in the 2012 election.
One of Mr. Jean's first acts as leader was to dismiss Calgary-South East candidate Bill Jarvis, whose comments about "brown people" embarrassed the party on the night of its leadership announcement.
The Wildrose Party has now nominated at least 47 candidates, including recent nominees Angela Pitt in Airdire, Blaine Maller in Calgary Fish Creek, and Tany Yao in Fort McMurray-Wood Buffalo. Former leader and MLA Paul Hinman withdrew from the nomination contest in Cardston-Taber-Warner, leaving three candidates still in the race – Larry Bates, Jon Hood and Grant Hunter.
New Democratic Party
The New Democratic Party has now nominated at least 75 candidates in constituencies across Alberta. The latest nominated candidates include Christina Gray in Edmonton-Mill Woods, Jon Carson in Edmonton-Meadowlark, Emily Shannon in Drumheller-Stettler, Patricia Norman in Innisfail-Sylvan Lake, , Karen McPherson in Calgary-Northern Hills, William Pelech in Chestermere-Rockyview, and Lynn MacWilliam in Strathmore-Brooks.
Alberta Party
The Alberta Party has nominated 29 candidates, including recent nominees Jim Black in Medicine Hat and Rory Tarant in Grande Prairie-Wapiti.
Liberal Party
The Liberal Party has nominated 24 candidates across the province. The latest nominated candidates include Ron Williams in Battle River-Wainwright, Todd Ross in Edmonton-Castle Downs, Bradley Whalen in Edmonton-Decore, Kevin McLean in Grande Prairie-Smoky and Helen McMenamin in Little Bow. Mr. McLean is a city councillor in Grande Prairie.
It appears that celebrity political strategist Warren Kinsella is headlining a $159.00 per ticket fundraiser for Edmonton-Meadowlark Liberal Dan Bildhauer and Edmonton-Manning Liberal Adam Mounzer on April 11 at the Courtyard Edmonton West hotel.
Green Party
The Green Party has nominated fifteen candidates and has recently nominated Josh Drozda in Leduc-Beaumont, Peter Meic in Calgary-Cross, Coral Bliss Taylor in Chestermere-Rockyview, and Sandra Wolf Lange in Edmonton-Riverview.
Following the lead of Edmonton Liberal MLA Laurie Blakeman, Red Deer-North Liberal candidate Michael Dawe has also accepted the Green Party nomination in his constituency.
Communist Party
The Communist Party of Alberta plans to field two candidates in the upcoming election. Leader Naomi Rankin will represent her party in Edmonton-Mill Woods and Bonnie Devine will run in Calgary-East. Ms. Rankin has been leader of the Communist Party since 1992 and, according to her Wikipedia biography, has run in every provincial and federal election in Alberta since 1982.
---
I have added these updates to the list of nominees and nomination candidates planning to run in Alberta's next general election. Please email david.cournoyer [at] gmail.com if there are additions to the list. Thank you.