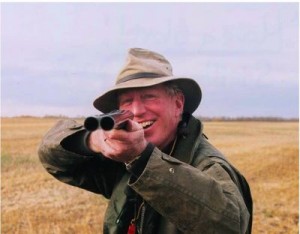 The PC government is expected to introduce amendments to the Land Stewardship Act tomorrow as part of their campaign to win back the support of rural landowners spooked by new laws granting cabinet ministers extensive land expropriation powers.
The passage of the Land Assembly Project Area Act and the Electric Statutes Amendment Act have sparked a rift between the near forty-year governing PCs and many of their long-time supporters in rural Alberta. The spooked landowners and their supporters have shown up in the thousands to town hall meetings across central Alberta over the past two years.
Under normal circumstances the disgruntled landowners would have few options available for a political alternative to the PCs, but the Wildrose Alliance are using the property rights issue as a wedge they hope will help elect their candidates in the region in the next election. Former Green Party candidates and landowners rights advocates Joe Anglin and Edwin Erickson were able to capture support on the issue in their 2008 election campaigns in Lacombe-Ponoka and Drayton Valley-Calmar, yet in 2011 the Wildrose have capitalized on it.
Speaking to the Alberta Beef Industry Conference in Red Deer, PC leadership candidate Ted Morton took aim at a lawyer he claimed was spreading fear about the PC land-use laws:
"If politics is the art of the half truth, the lawyer that's been used by this other political party to spread this around, I'd say he's a real Picasso."
Mr. Morton's "Picasso" remarks were aimed at lawyer and Wildrose member Keith Wilson, who has been hosting town halls and information meetings across the province with long-time advocates like Mr. Anglin.