Since Peter Lougheed catapulted from official opposition leader to Premier in 1971, Alberta's opposition leadership have become a political graveyard for many well-intentioned and ambitious politicians. There are many reasons for this: Alberta's tradition of electing large government majorities, the ability of the PC party to create a big-tent party, the unpopularity of opposition parties federal counterparts, and the trap of falling into an opposition mentality.
Dr. David Swann is one of many Albertans who have stepped up to the daunting task and challenge of leading a party in the divisive and dysfunctional world of opposition politics in Alberta. Calgary MLA Dave Taylor gave Dr. Swann a verbal lashing when he left the Liberal caucus earlier this past year and last week Tony Sansotta resigned as President after co-signing a letter with Dr. Swann appealing for cooperation with other opposition parties. To the untrained eye, it may look like the Liberal Party is on the verge of internal collapse and maybe it is, but I struggle to think of a time when Alberta has had an opposition party not rife with internal division.
Taking a quick look back at Alberta politics over the past twenty-five years, you will find opposition leaders that made positive contributions to Alberta politics, but could not withstand the meat-grinder of opposition politics in Alberta. A quick read of the list of individuals below could easily lead most Albertans to determine some of the most thankless jobs in our province indeed belong to leaders of provincial opposition parties.
Nick Taylor (Liberal leader, 1974 to 1988): He bravely led the Liberals through the darkness and proved that even in the height of the National Energy Program that Liberals had hope to win in Alberta. In 1979, Mr. Taylor placed only 355 votes behind PC candidate Ken Kowalski in a by-election in Barrhead. After six attempts at elected office since 1968, he was elected as MLA for Westlock-Sturgeon in 1986 and was only Leader of the Liberal Opposition in the Assembly for less than two years before his position was challenged by Edmonton Mayor Laurence Decore and Edmonton MLA Grant Mitchell. He continued to serve as an MLA until 1996, when he was appointed to the Senate.
Rod Sykes (Social Credit leader, 1980 to 1982): After serving two terms as the Mayor of Calgary (1969-1977), Mayor Sykes took over the leadership of the Social Credit Party. After nine years in opposition, the party was mired with internal and financial problems which led him to resign in 1982. He later ran as a federal Liberal candidate in the 1984 election.
Ray Martin (NDP leader, 1984 to 1994): He led the New Democrats to its height as Official Opposition with 16 MLAs in 1986 and 1989, but that did not stop the internal bickering. Mr. Martin's faced calls to resign from Calgary candidate Barry Bristman in 1989 and fought a leadership challenge by St. Paul veterinarian Don Ronaghan in 1991. In 1992, Stony Plain MLA Stan Woloshyn abandoned the NDP for the PCs. Mr. Martin resigned after his party lost all their seats to the Liberals and PCs in the Assembly in the 1993 election. He returned to the Assembly when he was elected as MLA for Edmonton-Beverly-Clareview from 2004 to 2008.
Laurence Decore (Liberal leader, 1988 to 1994): The former Edmonton Mayor built the best political machine an opposition party had seen since the 1970s, but that was not enough for some of the MLAs in his caucus-mates. In 1993, after the Liberals won their largest vote share with 39.7% and 32 seats, a group of MLAs and party members were not satisfied with official opposition status called for his resignation. Calgary-North West MLA Frank Bruseker was stripped of his major critic portfolios after telling reporters he was worried the party could not win enough seats in Calgary to secure an election win due to Mr. Decore's leadership. Mr. Decore gracefully resigned in 1994.
Ross Harvey (NDP leader, 1994 to 1996): The former NDP Member of Parliament was selected as leader of the seatless party shortly after he was unseated in the 1993 federal election. He was unable to satisfactorily rebuild his party after it was wiped out in 1993 and quit in 1996. He was soon replaced by Pam Barrett.
Grant Mitchell (Liberal leader, 1994 to 1998): After a brutal and divisive leadership race in 1994, Mr. Mitchell faced opposition from within his own party and caucus. Three MLAs crossed to the PCs during his time as leader and his leadership opponent MLA Sine Chadi waged a constant campaign to undermine his leadership. Shortly after the 1997 election, former Calgary MLA Danny Dalla-Longa called for his resignation. He resigned in 1998 and in 2005 was appointed to the Senate.
Pam Barrett (NDP leader, 1996 to 2000): After serving as MLA for Edmonton-Highlands from 1986 to 1993, Ms. Barrett returned in 1996. She led her party to elect two MLAs in the 1997 election and later resigned after a near-death experience in a dentist's chair.
Nancy MacBeth (Liberal leader, 1998 to 2001): After losing to Ralph Klein in the 1992 PC leadership race, Ms. MacBeth (then Ms. Betkowski) left politics until 1998 when she swept into the Liberal leadership. The former PC cabinet minister faced some tough opposition from MLAs within her party's caucus, including two who crossed the floor (Gene Zwozdesky joined the PCs and Pamela Paul sat as an Independent). She resigned almost immediately after she was unseated in the 2001 election.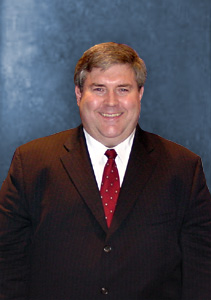 Randy Thorsteinson (Social Credit leader, 1992 to 1999, Alberta Alliance leader, 2003 to 2005). Even after leading the long-dormant Social Credit Party to win 6.8% of the vote in 1997, Mr. Thorsteinson was at odds with his party after a movement within the party to limit the involvement of members of the Church of Latter-day Saints. Thorsteinson quit the party in April 1999 and was a founder of the Alberta First Party. In 2003, he re-emerged as leader of the Alberta Alliance – the Wildrose Alliance's predecessor – and led that party to earn 8.7% of the vote in 2004. He resigned after failing to win a seat in the 2004 election.
Ken Nicol (Liberal leader, 2001 to 2004): Quiet, respected, and more conservative than most of his caucus colleagues, Dr. Nicol reluctantly accepted the leadership from the unseated Ms. MacBeth in 2001. He briefly led the Liberals until internal conflict from within his party and caucus convinced him that running as a federal Liberal candidate might be a better career option. He resigned as MLA in 2004 and was defeated in his bid represent Lethbridge in the House of Commons later that year.
Kevin Taft (Liberal leader, 2004 to 2008): The first Liberal leader to increase the party's seat total since Mr. Decore, Dr. Taft led the Liberals through two elections. He tried to distance the provincial party from its unpopular federal counterparts and while he did not face as much internal dissent from his party and caucus as did his predecessors, he did have the unfortunate task of having to remove MLA Dan Backs from the Liberal caucus. He stepped down as leader after the 2008 election and is currently the opposition Health & Wellness critic.