"Alleged death threats, implied bribes, constituency association ambushes and supposed Progressive Conservative Party skulduggery," is how a Red Deer Advocate report described the unexpectedly interesting Wildrose Party nomination in the Rimbey-Rocky Mountain House-Sundre constituency.
First-term MLA Joe Anglin is being challenged for his nomination by former local Wildrose president Jason Nixon.
Mr. Anglin is long-time rabble-rouser who set the political landscape on fire by organizing mass opposition to the construction of electrical transmission lines through vast swaths of central Alberta. Briefly the leader of Alberta's Greens, he grabbed the Wildrose nomination before the 2012 election and unseated six-term PC MLA Ty Lund, who was first elected to political office in the region in 1980.
The story was  first reported by AlbertaDiary.ca and the Rimbey Review.
Twelve of the Wildrose Party's seventeen MLAs have been nominated as candidates in the next election and a handful of 2012 Wildrose candidates were also nominated: Richard Jones in Calgary-Acadia, Jeremy Nixon in Calgary-Klein, Wayne Anderson in Calgary-Hays, and Kelly Hudson in Dunvegan-Central Peace-Notley.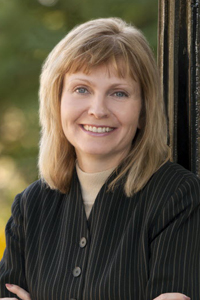 Leduc-Beaumont
The Wildrose nomination in the riding immediately south of Edmonton is shaping up to be a race. The contest already has attracted three candidates and more are expected to enter the race.
First to enter the race is Patrick Kobly, son of former Beaumont mayor Ken Kobly and fiancee of Nicky Walker, chief of staff to Independent MLAs Mike Allen and Len Webber.
Jackie Lovely, a former Wildrose Caucus staffer and past president of the Summerside Community League, is also seeking the nomination in Leduc-Beaumont. Ms. Lovely ran for the Wildrose Party in Edmonton-Ellerslie in the 2012 election, placing second behind PC MLA Naresh Bhardwaj, earning 3,249 votes (24% of the vote).
Ironworker Joel Hamilton is running for the Wildrose nomination in Leduc-Beaumont and has declared on his Facebook page that he "will fight Edmonton's Annexation of Nisku, the Airport and of the Beaumont expansion area."
Calgary-Elbow
Retired Colonel John Fletcher is seeking the Wildrose nomination in Calgary-Elbow. It is expected that current Progressive Conservative MLA and former Premier Alison Redford could resign to allow Jim Prentice to run in a by-election shortly after he wins the PC leadership race in September.
Drayton Valley-Devon
Daniel Walton, owner of the Easyford meat packing company, is seeking the Wildrose nomination. This was one of the few rural constituencies where the PC candidate earned a majority of the votes cast in the 2012 election. PC MLA Diana McQueen was elected for a second term with 51.6% of the vote.
Edmonton-Ellerslie
Rod Loyola was nominated as the NDP candidate in this southeast Edmonton constituency. Mr. Loyola is the president of the University of Alberta Non-Academic Staff Association and was the 2012 NDP candidate in this riding. He earned 2,115 votes (16%) in that election.
Edmonton-Mill Woods
Laura Thibert, Edmonton Catholic School District trustee announced on Twitter that she will seek the Wildrose nomination in Edmonton-Mill Woods. Ms. Thibert was first elected in 2010 and was re-elected in 2013 with 47% of the vote.
Edmonton-South West
Tim Grover is seeking the Wildrose nomination. A business consultant, Mr. Grover was the Get Out The Vote chairman for Karen Leibovici's mayoral campaign in 2013.
Lethbridge-West
The NDP nominated researcher Shannon Phillips as their candidate in Lethbridge-West. The NDP hope that with some hard work Ms. Phillips can build on her 2012 results, when she boosted her party's support to 29%, up from 10% in the 2008 election. Those 2012 results placed Ms. Phillips ahead of the Wildrose candidate and just over 1,000 votes behind PC MLA Greg Weadick.
Sherwood Park
Former Strathcona County mayor Linda Osinchuk was nominated as the Wildrose candidate in Sherwood Park. Ms. Osinchuk was first elected mayor in 2010, defeating incumbent mayor Cathy Oleson, who is now the PC MLA for Sherwood Park.
I am maintaining an updated list of candidates seeking party nominations to stand in Alberta's next provincial election. Please email david.cournoyer [at] gmail.com if there are additions to the list.