The Alberta Legislature returned for what is expected to be short sitting before an expected Spring election. With the provincial budget scheduled to be tabled on March 26 and the last major round of Progressive Conservative candidate nominations being held on March 28, many political observers are speculating that the writ of election could be called on March 30, 2015. If the writ is dropped on March 30, the 2015 election will be held on April 27, 2015.
Making amends for Bill 10
The backwards Gay-Straight Alliance law introduced by PC MLA Sandra Jansen in December 2014 was heavily amended and passed on the first day of this Assembly sitting. When Bill 10 was first introduced last year, it faced harsh public criticism from across the country as it would have allowed school boards to ban the student-led clubs and force students to appeal those decisions through the courts. The newly amended version will do the opposite.
This is a big win for Liberal MLA Laurie Blakeman, who's private members' bill – Bill 202 – forced PC MLAs into some very uncomfortably conversations about gender, sexuality and bullying in Alberta schools last year. At its core, this debate was really about whether the government should block students from setting up clubs, and the initial version of Bill 10 was largely considered to be Jim Prentice's first big fumble as Premier. The amended law will likely defuse any backlash to the original controversial legislation during the upcoming election.
During the Bill 10 debates, opposition MLAs were joined by PC MLAs Thomas Lukaszuk, Doug Griffiths and Jason Luan, who spoke out against the government's bill. Sources say PC Caucus staff were directed to keep a watchful eye over Mr. Lukaszuk after his outspoken criticism of the GSA bill.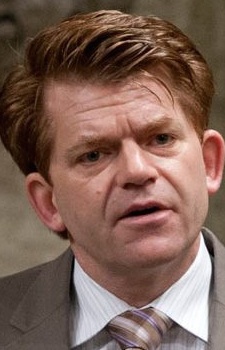 The Wildrose Sideshow
The Wildrose Party held its first leadership debate this week in Red Deer. The three candidates – Drew Barnes, Brian Jean and Linda Osinchuk – face the significant challenge of trying to generate public interest in a leadership vote only weeks before a general election is expected to be called. The party's new leader will be announced on March 28, 2015.
PC nomination controversy
Recent PC nomination candidate Dixie Dahlstedt submitted an official complaint to the PC Party about the conduct of the party's recent nomination vote in the Bonnyville-Cold Lake constituency. Ms. Dahlstedt's complaint lists a series of objections about the organization of the nomination and calls for the party to conduct an inquiry.
PC nomination hopefuls Don Martin and Balraj Manhas told Metro Edmonton they were unfairly pushed out of candidate nomination contests in Edmonton-Decore and Edmonton-Ellerslie. Both constituencies are currently represented by PC MLAs who were acclaimed as candidates in the next election.
That town from Footloose…
The southern Alberta Town of Taber has become the source of national ridicule and confusion after town councillors voted to ban yelling, swearing and spiting. The new bylaw also allows police to break up assemblies of three or more people, which is likely unconstitutional. But the biggest surprise to this writer is that Taber has its own municipal police force, which is incredibly uncommon for a town of its size in Alberta.