On Saturday, August 25, Conservative Party members in the riding of Calgary-Centre will choose a candidate to carry their party's banner in an upcoming and yet-to-be called by-election. Six candidates are contesting the nomination. The Conservative candidate is widely expected to win the by-election in this moderate conservative voting downtown Calgary riding. Here is a quick look at the Conservative Party nomination candidates:
Rick Billington: Lawyer and Conservative Party insider. Endorsed by Alberta Progressive Conservative Party president Bill Smith, Manitoba Senator Don Plett, Manitoba MP Joy Smith and former PC MP for Calgary-Centre Harvie Andre, former Calgary-Southwest PC MP Bobbie Sparrow.
Joan Crockatt: Political commentator and former managing editor of the Calgary Herald. Ms. Crockatt was spokesperson for candidate Barb Higgins during the 2010 mayoral election. She has been endorsed by Prince Edward Island Senator Mike Duffy.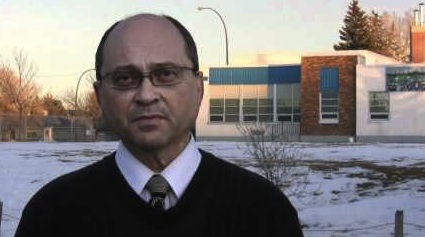 Jon Lord: Former PC MLA for Calgary-Currie (2001-2004) and Alderman (1995-2001). Owner of Casablanca Video and active in the Marda Loop community. Mr. Lord ran unsuccessfully to become mayor of Calgary in 2010 and for the PC nomination in Calgary-Currie in 2012. In the past, Mr. Lord has been connected to the socially conservative Progressive Group for Independent Business and its leader Craig Chandler. He has been endorsed by Calgary Alderman Peter Demong. In a message on his Facebook Page, Mr. Lord recently accused his opponents of vandalizing his Wikipedia biography.
Greg McLean: Former president of the Calgary-Centre Conservative District Association. Campaign manager for former MP Lee Richardson, who endorsed Mr. McLean last week. Mr. McLean is also said to have the support of Calgary-Currie PC MLA and Tourism Minister Christine Cusanelli. On twitter, former Wildrose president Jeff Calloway called Mr. McLean "a strong conservative".
Mr. McLean's campaign manager is Dustin Franks, who served as Mr. Richardson's executive assistant until his recent resignation. Mr. Franks was also campaign manager to Aldermanic candidate Sean Chu during the 2010 municipal election and has worked for PC MLAs Doug Griffiths and Manmeet Bhullar.
Joe Soares (aka "Calgary Joe"): Quebec political organizer and Conservative Party activist. Has accused NDP leader Thomas Mulcair of wanting to destroy Alberta's economy and has criticized his opponent Ms. Crockatt for political columns she penned in the Calgary Herald. Endorsed by Ontario's Senator Doug Finley and Manitoba MP Rod Bruinooge.
Stefan Spargo: Former campaign manager for MP Mr. Richardson and Conservative official in Calgary-Centre. Mr. Spargo made an unsuccessful bid for the PC nomination in Calgary-Currie before the 2012 provincial election.
The Liberal Party is unlikely to place any higher than their traditional second place in this downtown Calgary constituency. In 2011, candidate Jennifer Pollock earned 17% of the vote to Mr. Richardson's 57%. Privately, one Liberal organizer suggested to this blogger that 35% may be the optimistic ceiling for Liberal candidate in this by-election (note, optimistic). There are two officially approved candidates seeking the Liberal Party nomination on September 15. A third candidate is said to have entered the race, but has yet to be approved by the central party. Here is a look at the Liberal Party candidates:
Harvey Locke: Lawyer, well-known conservationist, and former president of the Canadian Parks and Wilderness Society. Mr. Locke ran as a Liberal candidate in the 1989 provincial election in Calgary-Foothills. Word on the street is that he has the support of popular Calgary-Mountain View MLA David Swann (who, at one point, was suspected to be eying the NDP nomination).
Rahim Sajan: Educator and organizer of TEDxCalgary. Mr. Sajan's supporters include Zain Velji, who was 2012 campaign manager for Calgary-Varsity PC MLA Donna Kennedy-Glans.
Steve Turner: A former supporter of Manitoba Conservative MP Mr. Bruinooge. A Liberal insider told this blogger that Mr. Turner is seeking the Liberal nomination because he "decided that the conservatives are not progressive on social issues." His nomination papers have yet to be approved by the Liberal Party.
Meanwhile, a poll of Calgary-Centre voters conducted by Forum Research for the Huffington Post showed the Conservatives with 44% support, the Liberals with 21%, the New Democrats with 14% and the Green Party with 12%.