When Alberta's Legislative Assembly reconvenes in the next few months, for the first time since 1982 the title of Official Opposition will given to a caucus of MLA's representing a party other than the New Democrats or the Liberals. Following the April 23 general election, seventeen Wildrose Party MLA's were elected, creating the largest Official Opposition caucus since 1997 (when eighteen Liberal MLA's were elected).
Aside from high-profile leader Danielle Smith, who was elected in Highwood, most Albertans would probably respond with blank stares if asked to name another Wildrose MLA. Over the past week, I have read biographies and scoured the internet for information about the MLA's who, for at least the next four years, have been tasked with the responsibility of being Her Majesty's Loyal Opposition in Alberta.
Only two of the four incumbent Wildrose Party MLA's were re-elected last week. Paul Hinman, who was narrowly elected in a 2009 by-election was soundly defeated by PC candidate Linda Johnson in Calgary-Glenmore. In Fort McMurray-Wood Buffalo, four-term MLA Guy Boutilier, who crossed the floor to the Wildrose in 2010 after sitting for 12 years as a Progressive Conservative MLA, was unseated by municipal councillor Mike Allen. Both Airdrie MLA Rob Anderson and Calgary-Fish Creek MLA Heather Forsyth, who crossed the floor from the PCs to the Wildrose in January 2010, were re-elected.
The Rookies
Here is a look at the fourteen rookie MLA's who will be joining Ms. Smith, Mr. Anderson, and Ms. Forsyth in the Wildrose Party caucus.
Joe Anglin (Rimbey-Rocky Mountain House-Sundre)
Unseated six-term PC MLA and former cabinet minister Ty Lund. Mr. Anglin is the former leader of the Green Party of Alberta and well-known Landowners' rights advocate. In 2007, he and the Lavesta landowners' group were the targets of the now infamous spying scandal carried out by the now defunct Alberta Energy and Utilities Board. Most recently the President and CEO of an oil and gas trading company, Mr. Anglin is an ex-United States Marine, former New Hampshire police officer, and former member of the Canadian Coast Guard Auxiliary. He is married to Deborah Laing, a Minister at Rimbey United Church.
Drew Barnes (Cypress-Medicine Hat)
Defeated two-term PC MLA Len Mitzel. Mr. Barnes is a real estate agent and co-owner of Belcore Homes, a construction company in Medicine Hat. He is the past-campaign chair and president of the Southeastern United Way. He completed a Bachelor of Commerce degree at the University of Alberta in 1983.
Gary Bikman (Cardston-Taber-Warner)
Mr. Bikman is a business management consultant and co-founder of ChopStix International Franchising Inc, a fast food gourmet Chinese restaurant chain. He is the past-president of Speedy Heavy Hauling Ltd, an oilfield service company. Until recently he was a councillor and deputy mayor of the Village of Sterling. Mr. Bikman attended the first Reform Association of Canada (later the Reform Party of Canada) conference in Vancouver in 1987. His Facebook page lists him as having completed a Bachelor of Science degree in Psychology (1968) and Master of Business Administration (1972) at Brigham Young University.
Ian Donovan (Little Bow)
Mr. Donovan farms near the hamlet of Mossleigh. He was elected to Vulcan County Council at the age of 19 and he has served for the past 16 years, including two years as Reeve. Perceived mishandling of the nomination process which selected him as the candidate led to the entire executive board of the Little Bow Wildrose Association to resign in January 2010.
Rod Fox (Lacombe-Ponoka)
Mr. Fox is a sales manager for an insurance company. From 2006 to 2007 he served as a director on the Lacombe Economic Development Board and ran unsuccessfully for Lacombe municipal council in 2007. He served as President of the Conservative Party of Canada Wetaskiwin Electoral District Association from 2007 to 2010 and was Communications Director for MP Blaine Calkins during the 2011 federal election.
Jason Hale (Strathmore-Brooks)
Unseated first-term PC MLA Arno Doerksen. Mr. Hale operates a cattle farm with his family. He was a Professional Bullfighter for 10 years and is a member of the a member of the Bassano Rodeo committee and a Director on the Bassano Agricultural Society. He completed a diploma in Chemical Technology at the Southern Alberta Institute of Technology. He also coaches for hockey and baseball.
Bruce McAllister (Chestermere-Rockyview)
Defeated senior cabinet minister and former PC leadership candidate Ted Morton. Originally from New Brunswick, Mr. McAllister is well-known for his time as the host of Global Television's morning newscast in Calgary since 2004. Before moving to Calgary, Mr. McAllister was an anchor and reporter at CH Television in Victoria, BC. He also worked as a broadcaster in Winnipeg and Halifax.
Blake Pedersen (Medicine Hat)
Mr. Pedersen has been a co-owner in an oilfield, industrial supply company since 1999.
Bruce Rowe (Olds-Didsbury-Three Hills)
An electrical contractor by trade, Mr. Rowe was first elected to Beiseker village council in 2001 and was Mayor. He served on the board of directors of the Alberta Urban Municipalities Association representing villages and summer villages. Mr. Rowe was an AUMA representative to the Safety Codes Council.
Shayne Saskiw (Lac La Biche-St. Paul-Two Hills)
Unseated three-term MLA and cabinet minister Ray Danyluk. Mr. Saskiw studied Law at the University of Alberta with MLA Rob Anderson and practiced law in Vegreville. He was named one of "The Next 10" by Alberta Venture magazine in 2010. Mr. Saskiw served as Vice-President (Policy) of the PC Party from 2008 until January 2010, when he joined the Wildrose Party. He later served as executive director of the Wildrose Party.
Pat Stier (Livingstone-Macleod)
Unseated first-term MLA and cabinet minister Evan Berger. Mr. Stier lives on his family's ranch near DeWinton and is the President of River Canyon Enterprises Inc., which provides planning services for land use and development applications to rural land owners. He served one term on the municipal council of the M.D. of Foothills from 2004 to 2007. He was a member of the PC Party Board of Directors in Highwood from 2006 to 2009 and in 2010 became the President of the Wildrose Alliance association in that constituency. Between 1988 and 1999 he served as President of the Dunbow Road Area Residents Association.
Rick Strankman (Drumheller-Stettler)
Unseated cabinet minister Jack Hayden. Mr. Strankman owns a cattle ranch and grain farm near Altario. He is the past Treasurer of the Western Barley Growers Association and is an anti-Canadian Wheat Board activist. In 1996, he was fined $1000 for taking his own wheat in his grain truck and driving it across the Canadian border into the United States. In 2000, Mr. Strankman was an unsuccessful candidate in the Canadian Wheat Board elections and in 2002 he was fined $7,500 and faced 180 days in jail after taking 756 bushels of wheat across the American border and sold it (he only served a week in jail with four other rebel farmers).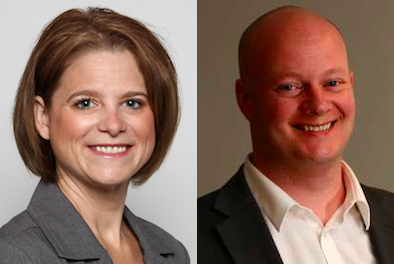 Kerry Towle (Innisfail-Sylvan Lake)
Defeated three-term PC MLA and former cabinet minister Luke Ouellette. Ms. Towle is a real estate broker and was executive assistant with the now-dissolved David Thompson Health Region. She ran a turkey farming operation with her husband for five years. She attended Reeves Business College in 1992 and 1993.
Jeff Wilson (Calgary-Shaw)
Defeated appointed PC candidate Farouk Adatia. Mr. Wilson is an account executive at the audio-visual equipment company AVW-Telas. He studied business and broadcasting at Mount Royal College (now Mount Royal University).