Jason Kenney touted Alberta's low taxes, educated work-force and efficient power prices to the Indian media during a trip to meet with government ministers and business leaders on the subcontinent this week, according to a report from the CBC.
Meanwhile, back in Alberta, political watchers are scratching their heads, wondering  why Kenney, actually only the leader of the Official Opposition United Conservative Party, would contradict some of his main criticisms of the New Democratic Party government while he is overseas?
In the clip referred to the in CBC article, Kenney sounded more like actual Premier Rachel Notley or Economic Development and Trade Minister Deron Bilous, than the anti-NDP Kenney that Albertans have got to know over the past year and half.
Kenney has spent the past two years rallying against NDP 'ideological' and 'risky' high-taxes that he argues have destroyed our province's mythical "Alberta Advantage." He has also warned that electricity prices could soon spike because of the NDP's shift toward renewable energy and away from dirty coal-fired power plants.
The truth is that the Kenney we heard from India is correct. Alberta's taxes are low, (I have argued they are lower than they should be), our electricity prices are stable, and our excellent public education system has produced a highly-educated workforce. And Alberta's economy is growing, albeit at a slower rate than the over-heated boom-times we all became accustomed to, according to recent projections.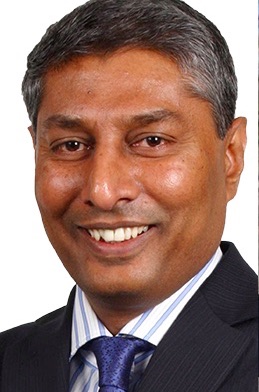 Probably a little confused about what they were hearing from Kenney's trip, the NDP raised questions about the ethics of the opposition leader's trip abroad. I am a little skeptical about whether there are actually any ethical breaches, but there still remains unanswered questions about how the trip to the subcontinent actually began and who or what organization is paying for it.
Kenney says he was invited by the High Commission of India, which is probably true, but it seems unusual for a foreign government to extend an invitation like this to the leader of a provincial opposition party.
The trip was publicly announced mid-week last week and Kenney was on a plane by Friday with his United Conservative Party delegation of Calgary-Foothills MLA Prasad Panda and Innisfail-Sylvan Lake MLA Devin Dreeshen. It is not clear whether the UCP will publicly release the itinerary of Kenney's visit, as would be released with any actual ministerial visit.
Despite his current role as a provincial opposition politician, Kenney very much remains a nationally-minded politician (with frequent trips to Ottawa in his schedule) and has strong connections to conservative politicians in other parts of the world. And he is no dummy. Putting aside the tongue and cheek opening sentence of this article, I doubt Kenney is misrepresenting himself to Indian Government officials by pretending to be a Minister of the Crown. But I think it is entirely possible that he is presenting himself in India as the next Premier of Alberta.

The UCP does not have a trade policy, at least not one they have released for Albertans to see, so it is also not clear what kind of promises or commitments he is making to Indian government officials and business people.
Perhaps the UCP leader is so confident that his party will win a solid majority in next year's election that he already feels comfortable embarking on international trips on Alberta's behalf. Kenney has room to be confident, but not to be complacent.
According to two polls, his party's lead ahead of the NDP has shrunk from 24 percent in April 2018 to 14 percent in July 2018. This is obviously still a very healthy lead, but it's only a stone's throw away from becoming a competitive election.
Perhaps the reason for this narrowing of the polls is that Notley's has largely outmaneuvered him on the pipeline issue, leaving him largely sitting on the sidelines. Despite the alternate universes that some media pundits exist in, Notley has become one of Canada's strongest advocates for the oil industry and pipeline expansion (to the chagrin of some environmentally-minded NDP activists). 
As I have written in the past, there is value in public officials making international trips to promote Alberta. But the value of overseas trips by government officials remain almost impossible to calculate, and a visit like this by a provincial opposition leader, even a former federal cabinet minister like Kenney, will likely have little impact on actual trade relations between India and Alberta.
---
As noted in some media coverage of Kenney's overseas adventure, this is not the firs time an opposition leader from Alberta has made an international trip. NDP leader Brian Mason received approval from the Speaker of the Assembly to use public funds to visit Alaska in 2007 to study that State's royalty structure.
Liberal leader Kevin Taft stayed closer to home when he travelled to Winnipeg in 2007 to promote his idea for turning western Canada into an oil refining super-hub. And in the 1993 election, it was reported that NDP leader Ray Martin brought reporters to a hospital in nearby Montana as a way of focusing attention on medicare.