Photo: Dave Schneider, Cameron Westhead, Morgan Nagel, and Todd Loewen
With only about 13 months left until a potential provincial election call, the number of candidates stepping forward to run for party nominations is growing (this is the second time this week that I have written an update on candidate nominations).
Here is today's candidate nomination update:
Airdrie-Cochrane: Cochrane town councillor Morgan Nagel is seeking the United Conservative Party nomination in this newly redrawn district. Nagel has worked as a organizer for Jason Kenney's leadership campaign and as the youth director for the Manning Centre.
Banff-Kananaskis: New Democratic Party MLA Cameron Westhead confirmed with the Cochrane Eagle that he will seek re-election in the new Banff-Kananaskis district. Westhead was first elected in 2015 in the Banff-Cochrane district, defeating Progressive Conservative MLA Ron Casey by 2,894 votes.
Cardston-Siksika: Little Bow UCP MLA Dave Schneider told the Vauxhall Advance that he will seek re-election as the UCP candidate in the new Cardston-Siksika district. Schneider recently apologized for a statement in which he said 'these people don't traditionally vote' in reference to his Indigenous constituents. The new district includes the Siksika Nation, the Blood Tribe and the Pikani Nation, which have a combined population of more than 20,000.
The redistribution of electoral boundaries in southern Alberta could lead to incumbent UCP MLAs facing off in nomination contests. Current Cardston-Taber-Warner MLA Grant Hunter, whose official residence is listed as Cardston, could also seek re-election in this new district.
Central Peace-Notley: UCP MLA Todd Loewen is seeking re-election in this sprawling redrawn northwestern Alberta district. Loewen was first elected in 2015 as the Wildrose MLA for Grande Prairie-Smoky. Energy Minister and NDP MLA Marg McCuaig-Boyd currently represents the Dunvegan-Central Peace-Notley district and would presumably run in the same district if she seeks re-election.
Edmonton-Whitemud: According to Elections Alberta, Tunde Obasan has withdrawn his intention to seek the UCP nomination.
If you know any candidates who have announced their intentions to stand for party nominations, please send me an email at david.cournoyer@gmail.com. I will add them to the list.
---
Schweitzer goes for federal nomination instead?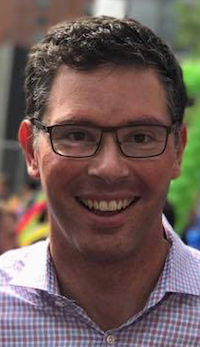 According to a report by Postmedia's James Wood, past UCP leadership candidate and Calgary lawyer Doug Schweitzer could forgo running in the 2019 provincial election in favour of running for the federal Conservatives in Calgary-Centre in the 2019 federal election. Also considering bids for the Conservative nomination in that district are Dustin Franks and Rick Billington.
Franks previously ran for the PC nomination in Calgary-Currie in 2015 and was campaign manager for Greg McLean in that candidate's unsuccessful bid for the Conservative nomination in Calgary-Centre in 2012. Billington previously ran for Conservative nominations in Calgary-Centre in 2012 and Calgary-Heritage in 2017.