A federal by-election will be held in the Medicine Hat-Cardston-Warner riding on October 24, 2016. Voters in the riding are choosing a successor to Conservative Member of Parliament Jim Hillyer, who died in March 2016.
Conservative candidate Glen Motz was nominated in June 2016 and the Liberal Party candidate – Stan Sakamoto – was acclaimed last week. Mr. Sakamoto has operated the Shooting Star catering company in Medicine Hat since 1989 and was named Businessperson of the Year in 2010 by Medicine Hat College. He is the father of author and lawyer Mark Sakamoto, who served as a political advisor to former Liberal leader Michael Ignatieff. Sheldon Johnston is the Libertarian Party candidate.
The New Democratic Party does not to appear to have nominated a candidate as of the time this post was published.
Advance voting will take place on October 14, 15, 16 and 17, 2016.
---
Three in the race to replace Harper in Heritage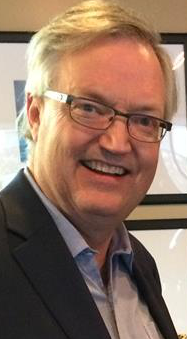 Lawyer Richard Billington is the third candidate to enter the Conservative nomination race in Calgary-Heritage to replace former Prime Minister Stephen Harper, who resigned earlier this month. Mr. Billington joins party activist Bob Benzen and city prosecutor Paul Frank. As noted in a previous post, Mr. Billington ran for the Conservative nomination in Calgary-Centre in 2012 and has served as the President of the Conservative association in Calgary-Heritage for the past three years.
The Conservative nomination meeting in Calgary-Heritage is scheduled to take place on October 22, 2016, but could be pushed ahead if a by-election is called earlier. An open forum is expected to be held with the nomination candidates on October 12 or 13, 2016.
---
Kenny to resign this week
After spending the summer campaigning for the leadership of the provincial Progressive Conservative Party, Jason Kenney is expected to resign as MP for Calgary-Midnapore on September 23, 2016. Mr. Kenney had announced earlier this summer that he would resign on October 1, 2016, when the PC leadership race officially begins, but he announced last week at a campaign stop in St. Albert that he would resign one week earlier. A by-election must be called within six months of his resignation, which would be March 23, 2017.