Could the snoozer that has become Alberta's Progressive Conservative leadership race risk becoming a coronation if former federal cabinet minister Jim Prentice jumps into the race?
Necessitated by the resignation of Premier Alison Redford on March 19, the race to choose the next leader of Alberta's 43-year long governing PC Party has so far drawn little interest from serious candidates and yawns from political watchers.
While other would-be contenders, like Labour Minister Thomas Lukaszuk and Justice Minister Jonathan Denis, are kicking-tires and positioning themselves for a run, the popular wisdom of the day suggests that Mr. Prentice would be an unstoppable front-runner. Even the sole candidate to have entered the contest so far, former Municipal Affairs minister Ken Hughes, has publicly suggested he would consider withdrawing his candidacy if Mr. Prentice runs. [see comment section below for clarification]
This popular wisdom is based on the assumption that he will actually be a candidate, which may not be a forgone conclusion.
Some Tories I have spoken with talk about Mr. Prentice as their only hope of stopping Danielle Smith's Wildrose Party in the next election. They talk about Mr. Prentice as the only person who can shake off the damaging baggage left after Ms. Redford's tenure as PC leader. And they talk about the large amount of corporate money they expect he could attract to fill their party's coffers.
Mr. Prentice has already received the endorsement of Calgary cabinet minister Manmeet Bhullar and is said to be convening a team largely made up of  supporters of past PC Party leadership front-runners Jim Dinning and Gary Mar.
As an outsider, it appears the Tories risk being blinded by star power, as all these hopes and dreams are built on a complete lack of information about what Mr. Prentice would stand for as a party leader and premier.
Sure, Mr. Prentice has built a respectable career as a cabinet minister in Ottawa and as a senior executive of a major Canadian bank, but no one really knows what kind of Premier or Party leader he would be. Does he support Finance minister Doug Horner's plans to impose drastic changes on public sector pension plans? How would he approach the province's choppy relationships with Alberta's fast-growing cities? Where does he stand on public health care? Education curriculum? Agriculture? Public infrastructure? Climate change?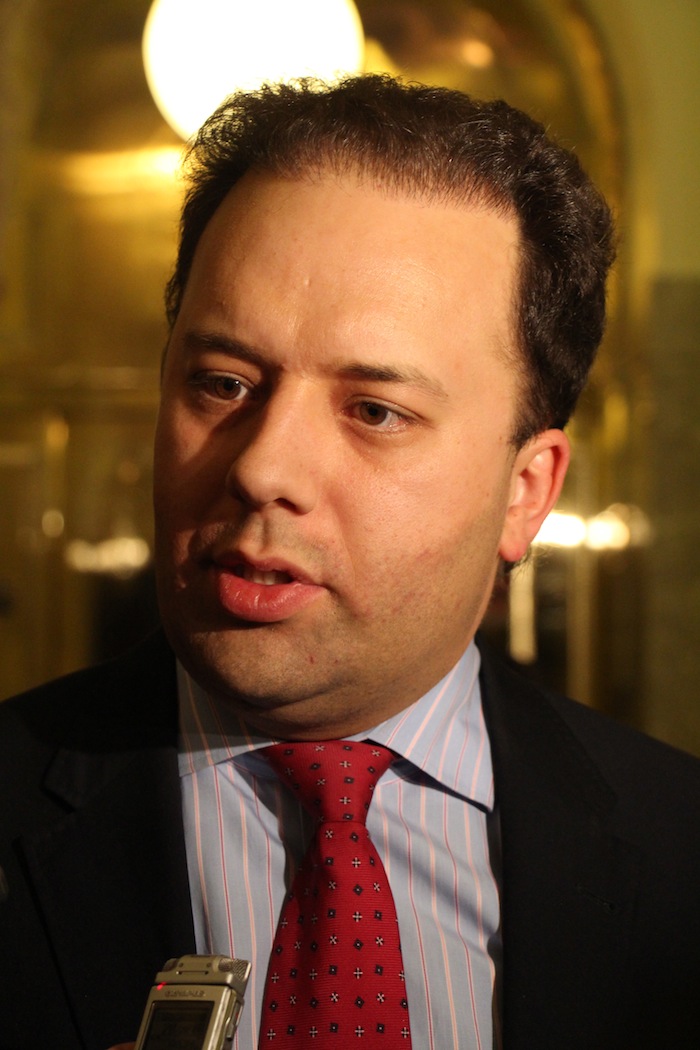 Two years ago, many Albertans looked at Ms. Redford's resume and assumed that she hailed from the Lougheedian progressive side of the her party. Many of those same Albertans were bitterly disappointed when she forced deep funding cuts on universities and colleges, and attacked the public sector workers whose votes saved her party from defeat on election day in 2012.
A coronation would also present a missed opportunity for the PC Party to reconnect with its supporters and discover who its base of support is in 2014. This would be important because it is not entirely clear what the PC Party stands for today and is very unclear what it will stand for after their new leader is selected in September.
Provincial By-Elections?
With Ms. Redford appearing uninterested in continuing her duties as the MLA for Calgary-Elbow, it is possible that a by-election could be held to provide an opportunity for a new party leader who is not an MLA to earn a seat in the Assembly. This would be the second by-election in that riding in eight years. Liberal Craig Cheffins won the seat in the by-election held to replace retired Premier Ralph Klein in 2007.
Other opportunities for by-elections may open up if the three MLAs seeking federal party nominations – Calgary-McCall MLA Darshan Kang, Calgary-Foothills MLA Len Webber, and Edmonton-McClung MLA David Xiao – decide to resign their seats in advance of the next federal election.